New Overwatch map incoming: Eichenwalde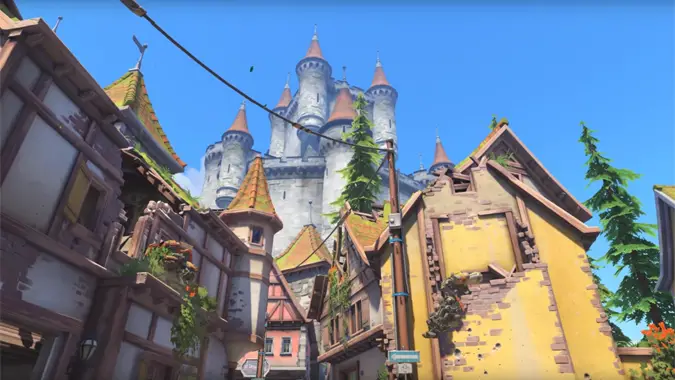 A new map is coming for Overwatch — Eichenwalde. The map takes place in a German castle in a small town in the middle of the Black Forest. The Assault/Escort map is a little different from anything else we've seen so far in Overwatch, with a mid portion that's largely vertical, spiraling around the castle and ending with a drawbridge that players have to cross. Hot on the heels of the announcement, Blizzard released a preview video of the new map that showcases the detailed environment. Read on for a closer look at Eichenwalde.
The map is already playable for Gamescom attendees, but players worldwide won't have long to wait before experiencing it for themselves — Eichenwalde goes live this September.
As for the lore of the area, while players might automatically associate Germany with Reinhardt, it's actually everyone's favorite pest, Bastion, who is associated with the new map. The Overgrown Bastion skin, available only through the Origins Edition of Overwatch, depicts Bastion covered with dirt and grass. We'll be seeing more about the origination of that skin — and the origination of Bastion itself — with the release of The Last Bastion this Thursday.