WoW
Aug 16, 2016 7:00 pm CT
Transmog Tuesday: Evil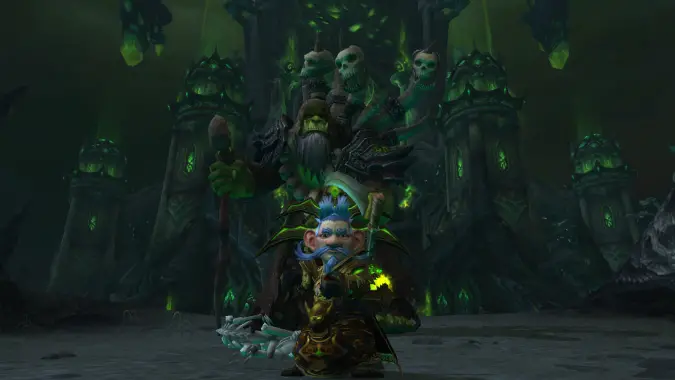 It's Transmog Tuesday, everyone! That's right, with the Appearances system alive and kicking in WoW, there's never been a better time to show off your fantastic fashion collection — and that's exactly what we're here to do! Every two weeks, we'll be debuting a new theme to base your transmog set around. When a new theme debuts, we'll be picking some of our favorites from the previous entries and showing them off for everyone to see.
This week's theme: Evil. When the next Transmog Tuesday rolls around, Legion will officially be here and we'll all be deep into the Broken Isles, so what better time to show off your most evil look than now? Perhaps your transmog will be so believable — like some of the sets we've featured here before — that the Legion will leave you alone! For example, my Gnome above who is decked out in Archimonde's gear and tricking Gul'dan into thinking I'm on his side. Use my Gnome as inspiration, and show us the best evil outfit you can come up with — don't be afraid to get creative!
There are a few rules, though, so be sure to read on after the break.
Official rules:
You must actually be wearing the transmog to be featured. You're welcome to share sets from Wowhead to help get ideas or ask for advice, but only in-game screenshots will be featured on our next post.
Please submit UI-free (alt+Z) screenshots and list which pieces you're using via Wowhead's dressing room so others can collect for themselves. For example, my Mage above is using the set found here.
Save replies for discussion/feedback, not entries. I'll still be combing through all the comments, but it's harder to overlook an entry if it's your main post.
Entries will be accepted until 12:00 p.m. PST Monday, August 29th. You're welcome to show off transmog after this point, but it won't have a chance to be featured.
Be original. It's fine to use others' ideas as a springboard, but please don't take someone's else's transmog and change one or two pieces. That's super uncool.
Be creative and have fun!
I'm looking forward to what you all can come up with! And if you have any requests for future themes, drop them in the comments! But first…
Last week's winners!
A full album of last week's Mismatched transmog entries can be found here, but the following four get special shout-outs for being especially awesome!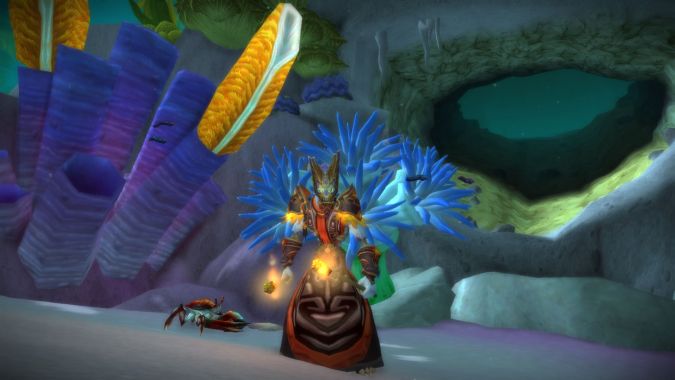 1. Bruin with the shot that gets worse the longer you look.
What I love about this is that it manages to mix a Troll-looking helm with a Forsaken character and Fire Mage gear with an underwater scene, all while maintaining a very nice-looking and well-composed shot. The only thing that would make this better is if Bruin weren't actually a Mage.
Find the set here.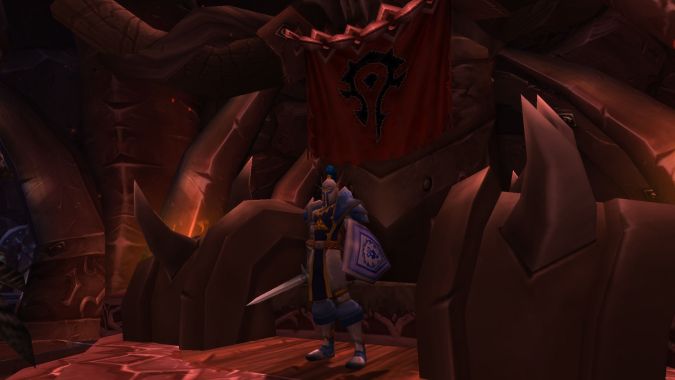 2. Salviati with the new Warchief
This screenshot got lots of bonus points for being incredibly timely. It's hard to imagine the Horde's constantly shifting leadership represented better than by a Blood Elf in Stormwind gear standing in the Orcish throne that technically now belongs to the Banshee Queen.
Find the set here.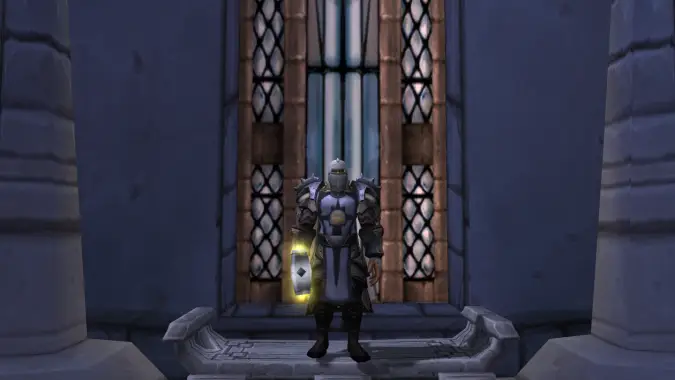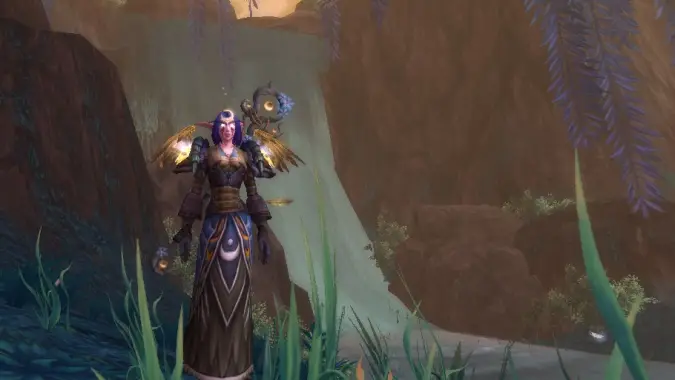 3. Domehammer (top) and Gorquen (bottom) tie for thinking outside the box
What's so mismatched about these sets? Both Domehammer and Gorquen took it to heart when I said to think outside the box, and these sets do just that. Both of them look surprisingly good when mixed, but they were created specifically with the expansions in mind. Each set takes pieces from nearly every single expansion and mixes them in a way that works. Well done!
Find the sets here and here (respectively).
Happy transmogging, folks! See you in Legion!