Breakfast Topic: Please let me buy more gear with Nethershards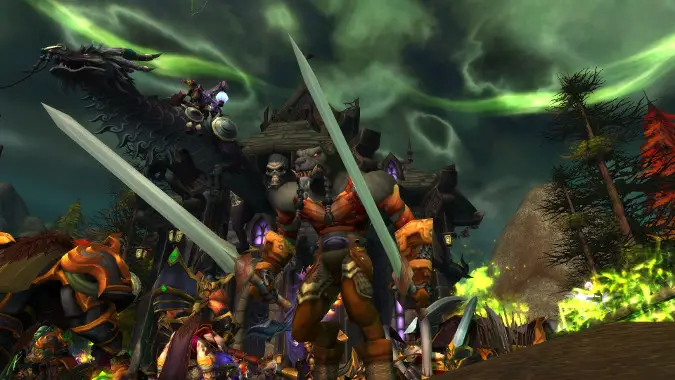 So I've been running Invasions like mad and I have a problem with  how Nethershards work.
I get that we can buy the transmog appearances for an entire set if we can't get it all to drop, and that's completely great, but come on. There's a whole host of gear that we can't get with Nethershards — an offhand for casters, a shield, any of the pieces that drop from chests — and in some cases, those pieces don't even drop at all. There simply isn't a shield or caster off-hand option. I don't play a caster aside from my Shaman, so I know that I can't get a shield for my Resto set despite that being what I run invasions on — there simply isn't one.
I think this is a mistake.
Essentially, after you've grabbed the few gear options — cloak, rings, necks and trinkets (and the rings and necks lack a primary stat like Strength or Agility or Intellect) — you're dumping Nethershards into either the pet or upgrades for your weapons.
If you can get the weapons to drop.
I understand how RNG works but the whole point of a system like Nethershards is to let the currency compensate for RNG shortcomings. I really think it would make sense to put the various armor pieces and weapons on the Nethershard vendor and also to put items like offhands and shields on there, to let people who have (as an example) several hundred Nethershards and the same crappy pants as when they started the invasions last week a chance to get the upgrade without endlessly opening chests and saying 'Well, dang' over and over again. I've vendored like sixteen pairs of shoulders at this point. Enough is enough.
What do you think? Are you happy with the selection on the vendor, or would you like to see more items? I guess it won't matter in two weeks.