Breakfast Topic: What alts are you leveling through the Legion invasions?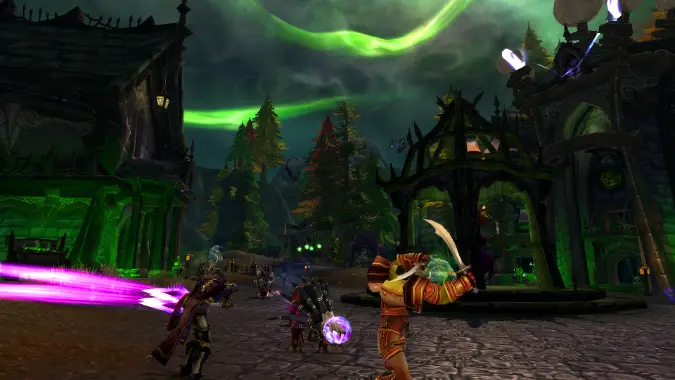 As we quickly discovered, the pre-Legion event invasions are a quick way to level alts 10 and above. Even though Tuesday's patch halved the exp gain, they also increased the number of invasions and sped up their respawn time resulting in a net gain if you hit them all. Which means an alt leveling bonanza.
At first I got a little greedy and started leveling 4 different alts from my level 10 Warlock  Corruptress to my level 49 Mage Frostfinger. But soon it got too much to keep up with them all. It was an easy call to just settle on my mage. He had the ports and the flight paths to get to all three invasions every two hours and being a ranged class he could actually tag the bosses for extra Nethershards without dying…mostly.
If I manage to max out his level before Legion hits I may go back to eke out a few levels on one of my others, but I'll likely be burnt out at that point. Though it doesn't take much to just log them into the zone and afk to soak the exp and do something else for 10 minutes.
What about you? Are you running any alts through the invasions for sweet exp, gear, and Nethershards?