Breakfast Topic: What did you get from the Overwatch Summer Games loot boxes?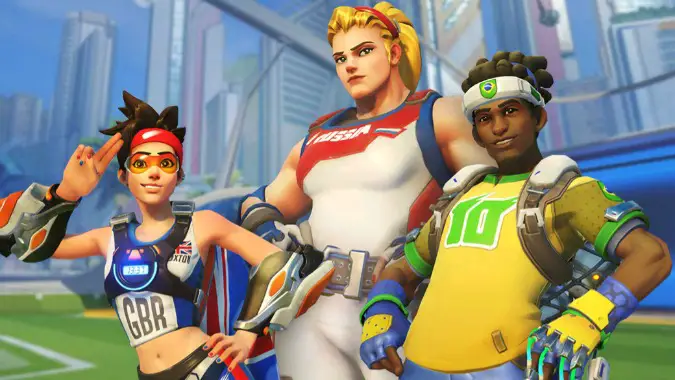 Now that Overwatch's Summer Games seasonal event is coming to a close at 4pm PT today and the loot boxes are going back into the vault, it's time to see what prizes you snagged. Kind of like when you got home from Halloween and dumped all your candy in a pile. Except instead of digging through lollipops and dental floss for the good stuff, you get to sift through sprays and voice lines.
I got a nice haul including the McCree American flag skin and D.Va's Taegeukgi Korean skin. I play both those heroes so that worked well for me. I was hoping for Lucio's Brazilian soccer skin or Zarya's Russian Champion weight lifter skin just because they looked great, but no luck. Maybe next year.
What Summer Games goodies did you end up with this time?