Breakfast Topic: Draenor wasn't all bad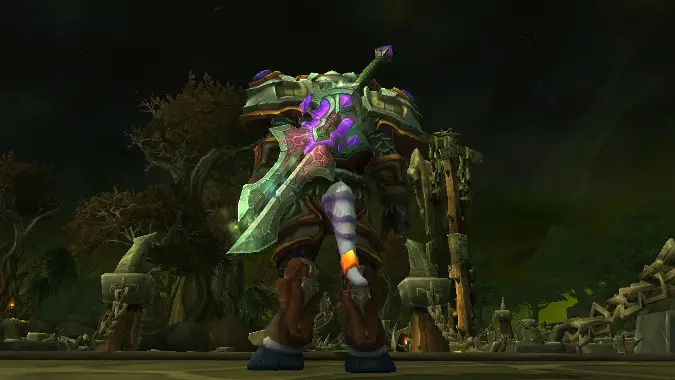 I think I'm the guy who defended Cataclysm during its life cycle. I'm not arguing it didn't have problems, but there was a lot to like in that expansion. And honestly, there was a lot to like about Warlords of Draenor, problems aside. For one thing, I don't think we'd be getting half of the awesome things about Legion — Artifacts, World Quests, the new Mythic dungeons, the Order Hall Campaigns — without the test bed that Warlords provided.
But more than just being a petri dish for Legion, the expansion that ends next Tuesday did a lot of things right.
First off, it was gorgeous. Frostfire Ridge was the most fully realized arctic landscape they've ever done, I actually felt cold just looking and listening to it in game. Shadowmoon Valley is breathtaking, I'm probably going to use my Garrison hearthstone just to fly around that zone from time to time. While I was disappointed with not being able to go into Shattrath, both it and Auchindoun looked spectacular and I found Spires of Arak to be at once familiar and wholly alien to me, an entirely new zone unlike what I'd seen before. And Tanaan probably lasted too long, but the fel-corrupted jungle with its varied environs really stands out as a design smorgasbord.
Secondly, the level of polish and detail on the 90 to 100 game really set up high expectations, and I think the real problem of Warlords was that it failed to match those expectations in its max level content. That's a problem, yes, but you shouldn't forget just how good that leveling content was when discussing Warlords — the next expansion has big shoes to fill in that regard.
And Warlords gave us Gladiator's Resolve, so I'll personally always be fond of it.
So now it's up to you guys — if you played Warlords, what did you like?