Breakfast Topic: Dealing with downtime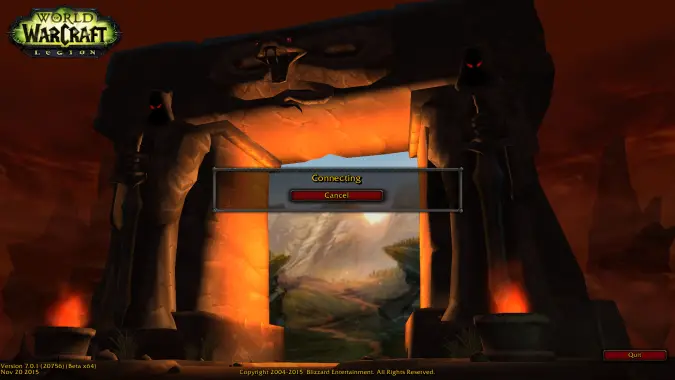 If you've been playing WoW for long, you know downtime is a fact of life. There's regular Tuesday maintenance which, for most of us, falls off hours — though the potential complications from maintenance can creep into regular playtime — but for players in Australia maintenance starts in the middle of prime time. Then there's all the gameplay interruptions that are unscheduled. Login queues. Emergency maintenance. And, lately, DDoS attacks.
The latter have been frustratingly common in the last few weeks, most recently last night. This is a real annoyance when you've cleared time in your day to sit down and game — especially if you, like me, already have trouble finding time to play as much as you'd like.
So let's say you're planning on diving into WoW for the evening — I know it's a stretch, but bear with me here — but you're hit by an hour-long login queue. And maybe you only have an hour or two to play in the first place. What do you do?
For my part, I usually go back to whatever I should probably be doing anyway. I have some looming deadlines, which means when I'm taking a break to game I probably should be working. (It's just that games are a lot more fun.) So for me, it's possible that these snags to leveling every alt to 110 are a good thing because they send me back offline to get stuff done.
But tell me, readers: how are you dealing with downtime?