Saturday Night at Blizzard Watch: New photo gallery, moving comment systems, and other updates
Click here for more photos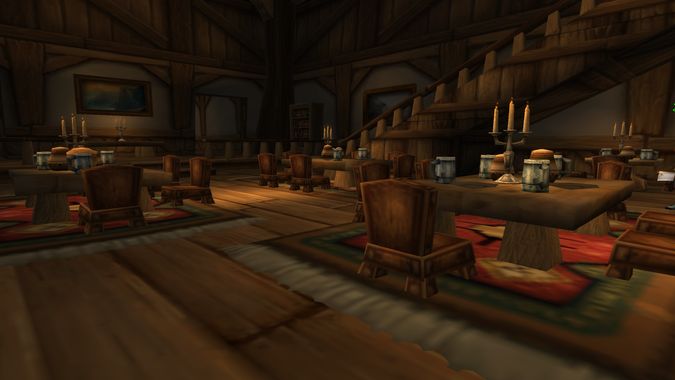 It's a Saturday night here in Minneapolis, and I've spent quite a bit of time lately updating Blizzard Watch and working on a few new bells and whistles. Let's talk about what's up, shall we?
Grab a drink and let's disqus.
Moving comment systems
We're going to move comment systems to Disqus starting Monday morning. In the mean time you can test out the new comment system on this article only (for now).
Why are we doing this?
First, I'm not happy with how our comment system handles reporting right now. There's some incompatibility with the frameworks I've used to build Blizzard Watch, and the constant debugging and problems are really not worth it. With this new system you're going to be able to report spam and bad commenters much easier.
Second, we need to get comments working on Google AMP (more on this below) and be ingested into our backend. That's not possible with our current setup.
Third, I don't like the weight it adds to the page. Our current comment system slows the site down. That's bad.
Comments are a really important part of our community, and the features that it adds should be complementary to what we do. We shouldn't have to fight against a comment system, instead it should support us. So we're going to ditch what we've got going on now and move to Disqus.
Comment histories, LiveFyre logins, and other stuff like that are going to be unusable when we flip the switch. For a couple days we're going to run the new system on new articles, and the old system on old articles. Then on Thursday the old system is going away.
New galleries
I've never really liked any gallery system that we've used. I've paid a lot for them, and frankly they've all sucked. A few months ago I moved our homepage slider to our own system using some jQuery plugins and my own code.
Last month I decided to write our own gallery. It loads things in over ajax, updates the URL for deep linking, and as soon as I figure out DFP a little bit better, will reload the ads every once in a while.
Want to see it in action? Check out what BlizzCaps looks like in the new gallery. You can also see it be linked up at the top of the page.
New look on the homepage
Yup, we removed the long article descriptions on the homepage. Few reasons:
First, it's much faster on mobile. Google pays a lot of attention to that in deciding how pages rank against other pages on the internet. If we can improve speed, Google will be happy. But more importantly, if the page is faster on your phone, you'll be able to view what you want more easily and consume less of your data plan. Across the industry, for every second I reduce load times, it'll increase traffic by 12%.
Second, it's allowing us to show you more articles on the homepage. That's good, because when we hit fast news periods, our content often scrolls off of our front page before people ever get a chance to see it.
Third, it's increased pageviews. I'm not going to hide this fact — of course by not showing descriptions it's causing people to click through to articles more. But you know what? That's okay, that's part of the business. We don't intentionally post pure clickbait and I'm pretty confident that the content you'll want to click is something you're going to like.
We're serving up Google AMP
Google AMP is a new type of webpage that is really fast on mobile. If you search for Blizzard Watch on Google on your phone and get to an individual article from it, you'll be delivered to an AMP version of the page.
This is a bit underselling what AMP is doing, but without getting into a technical discussion, let's just say it's really fast article pages for your phone. Comments are going to appear on here too, after we switch to Disqus.
How's Blizzard Watch doing in general?
We're doing pretty good. Overall our revenue remains stable. It's not really growing and not really shrinking. This is mainly because where we see decreases in our Patreon, we're seeing increases in ad revenue and other monetizaion techniques such as affiliates and merchandise. No one here is going to complain. We do have some growth plans we're kicking around, which you might hear about soon.
We're set for BlizzCon, too — plane tickets bought and hotel rooms reserved. We're going to deliver you some amazing coverage, and I'm excited to see what our team can do.
What's next?
Expect a larger update from Alex and I about this in the next month or so. All good, nothing bad at all.
How can I support Blizzard Watch?
Please donate on Patreon or turn off ad block! Our ads run through Google AdSense now and we respond to problematic ads as quickly as we can — banning, adjusting, and otherwise banhammering as we need to. I know the experience is improving, because a lot more people are seeing ads and few are reporting problems.
Thanks for reading, and supporting us as you do!