Does it really matter how many players WoW has?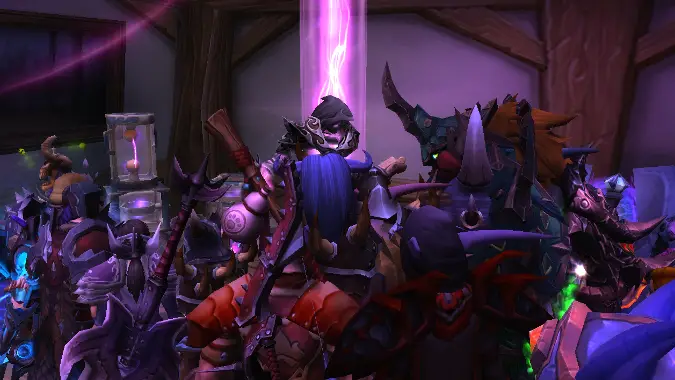 While a Polish gaming magazine reported that World of Warcraft has 10.1 million active accounts, Blizzard has since denied this. But the question is… does the number of accounts the game has really matter?
Of course, WoW needs some minimum number of accounts to have enough players and guilds to run dungeons, raids, PVP, and the other game activities we all want to do. But the game has gotten very good at letting us play no matter how many players are online. Cross realm zones mean areas are rarely too crowded — or too empty — and the new ability to loot any tapped mob means even in crowded zones you aren't fighting for loot. (More quest drops seem to be shared as well, and all you need to do is watch a few episodes of our leveling stream to understand what a big difference that makes in how much fun players have.) And, while you can run into overcrowding problems (see screenshot above of the transmog vendor just after the 7.0 patch), crowding isn't typically a big issue these days.
So as long as WoW has enough accounts to not be a ghost town — admittedly, the game's 5.6 million players during Warlords did feel pretty sparse, that could have been because we were all in our garrisons — do we care how many subscribers the game has?