Are you using the Legion companion app?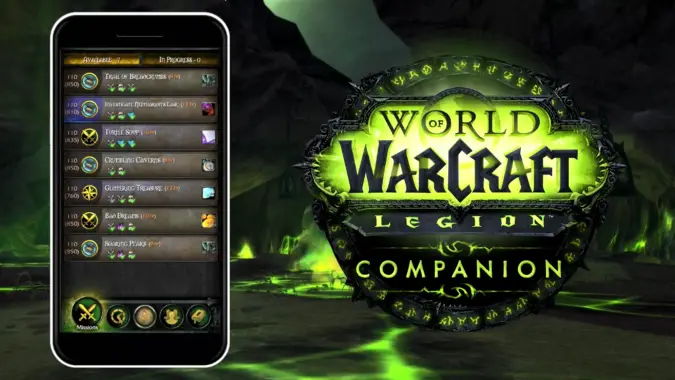 I'll admit, when Blizzard announced the Legion companion app, I scoffed. We just left Draenor behind, which had massive mission turnover across two different mission hubs, plus all those silly buildings to keep on top of every single day. But in Legion we have all of five people to keep track of in Legion, so now we need an app? And it doesn't even let me throw Nomi's torched nonsense into the garbage? Blizzard, please.
Now that I've had it for a few weeks, I'm really leaning on it a lot harder than I thought. Being able to turn over missions is alright, but I'm more focused on the World Quest aspect of the app. I turn the volume off and check to see whether a quest I need for one of the Family Familiar achievements is up while I'm rocking my baby to sleep, or page through while I load the dishwasher to see if there are any good relic quests available. If not, I don't have to waste the time logging in to check. With BlizzCon and holidays and kids and everything else, that is time I do not have.
The Legion app, to my surprise, added a very worthy arrow to the quiver of my overall time management. As frazzled as I am right now with BlizzCon and holidays and kids and everything else, I'm so glad it's here, even if I was a disbeliever at first.
Have you made much use of the Legion app so far?