BlizzCon 2016: Sombra makes her debut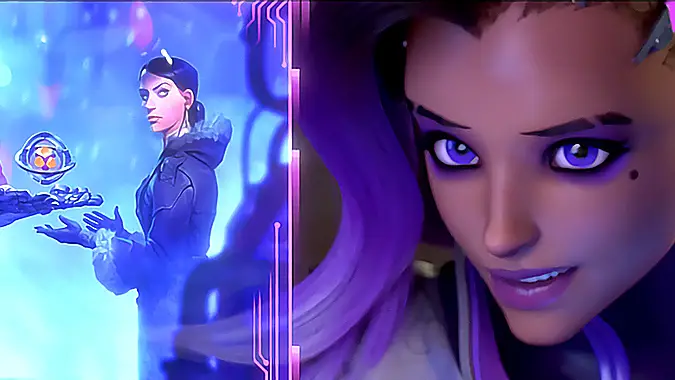 It's finally happening — after months of an ARG and tons of teasers, we finally have our first look at Sombra, courtesy of Infiltration, a new Overwatch trailer.
If you watch the trailer, you get to see Sombra in action, hacking security, taking turrets offline and otherwise allowing Talon to get to their target… but what game is Sombra actually playing? Well, we don't find out, but we get a sense that she's definitely on no one's side but her own.
What do you all think? Are you excited to play Sombra? You'll get your chance soon — she's on the floor at BlizzCon and she'll  be on the PTR soon.