What was your favorite announcement of BlizzCon Day 1?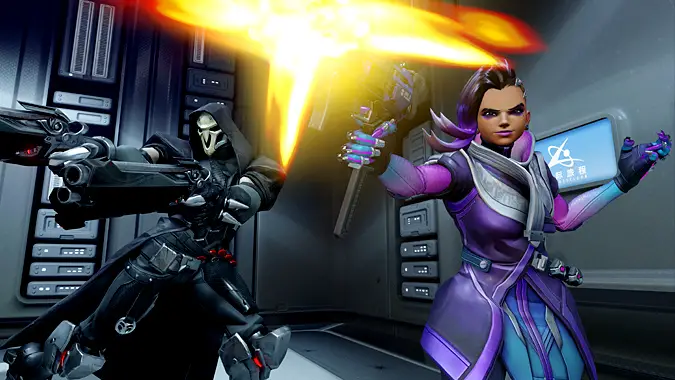 The announcements just kept coming and coming on Friday. Necromancers in Diablo, Sombra, a new map, and Arcade mode in Overwatch (surprise?). Varian and Ragnaros in Heroes of the Storm as well as a new map and a new brawl mode. Also, there is an expansion for Hearthstone and StarCraft 2 gets Stukov as the new co-op mission commander.
Then there's all the future Legion content heading our way. Patch 7.1.5 (the new "medium-sized" patch) will bring Mists of Pandaria Timewalking, updated Brawler's Guild, and class updates. Patch 7.2 has the Tomb of Sargeras 9-boss raid, the Cathedral of Eternal Night 4-boss dungeon, flying along with class flying mounts, new Artifact traits and appearances, and buffs to original Legion dungeons. And to top it off, the teaser we saw for Patch 7.3 tells us that us that we are going to Argus, the homeworld for both the Draenei as well as Kil'jaden.
Whew. So much. How can you choose amongst all these wonderful features announced yesterday? Personally, I can't wait for all the WoW features coming. I've already been working on the achievement for flying in Legion. But I also know I'm going to have to make time to try Sombra and Ragnaros. I'm going to be busy. What about you?