Overwatch Arcade hits the PTR November 8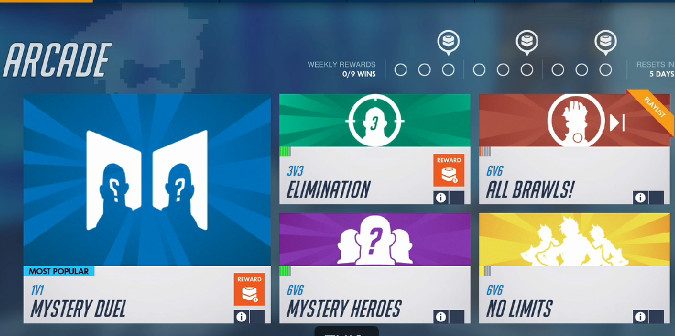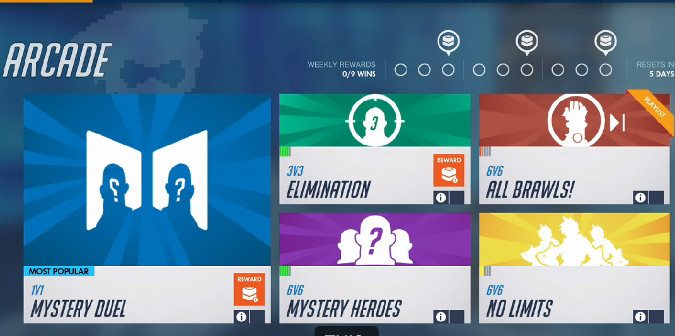 If you've played Overwatch you're probably familiar with the Brawl game mode. The excellent Halloween event was an example of one of these Brawls, though in general they haven't been super popular. In the Overwatch: What's New BlizzCon panel, the development team revealed they expanded on this idea by creating a whole new mode: the Arcade. This new game mode will allow players more control over which unique encounter they'd like to try every week.
The Arcade will bring more incentive to play. Beyond "fun," there wasn't much of a reason to try the weekly Brawls. For the first three Arcade matches you win every week, you'll get three loot boxes. You can repeat this three times a week, so you may get up to nine loot boxes in as many games.
As seen in the image above, there are many different ways to Arcade. If you aren't a huge fan of the 1v1 style match, or try the 6v6 hero stacking mode. One of the more unique additions is the 3v3 Elimination Match, where each player is locked in once they choose their first character, and death is permanent until the match ends.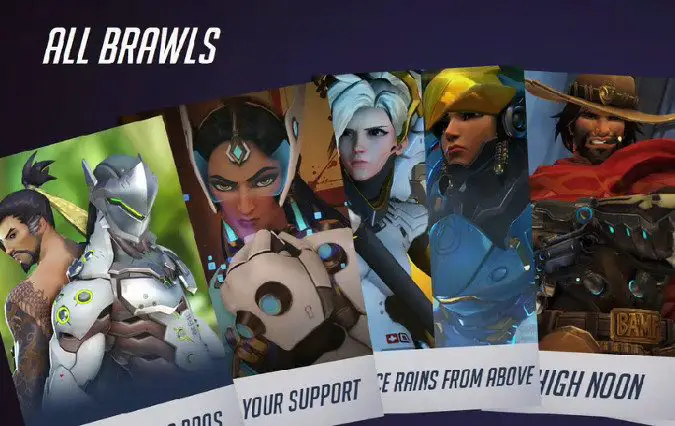 Most of the existing Brawls will be a part of the Arcade, still called Brawls. These will still cycle weekly. The notable exception is the current brawl where each player in a 6v6 randomly becomes locked in to a different hero each time they die. This chaotic match style will become a fixture of the Arcade called Mystery Heroes — though perhaps not a permanent fixture. The Overwatch team will be monitoring the popularity of each mode and may adjust which ones are available in the future, so don't get your heart set on that 6v6 Bastion team comp.
The PTR with the Arcade will be coming for PC on November the 8th. This build will also contain Sombra, so if you try the stacking mode, you'll probably see a lot of her there.