Which hero should come to Heroes of the Storm next?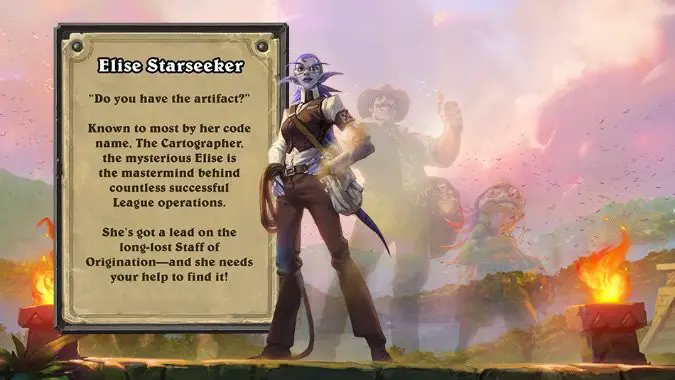 We know that the game's next hero will be Ragnaros, due out in December. But after that? We don't know yet.
I always enjoy this time when we're between news in Heroes of the Storm: it leaves the future open to speculation. Because we don't know what's happening next, anything could happen next. (And in the goofy, no-canon world of Heroes, it really could be anything.) But while most of Blizzard's games are represented in Heroes, I'd really like to see some of the oddball characters created for Hearthstone making the jump to the Nexus.
What about Murloc Shaman Morgl? Or Sir Finley? Or Elise Starseeker? Or one of the finjas — Murloc ninjas — from the Jade Lotus faction in Mean Streets of Gadgetzan? Sure, a lot of these are goofy — and you've probably noticed my Murloc-friendly theme — but, honestly, Heroes already has a two-player Cho'gall and a basketball-themed version of Azmodan… it's not like silliness is a dealbreaker here.
So, let's get speculating — who should come next to Heroes?