What do you want out of Diablo 4?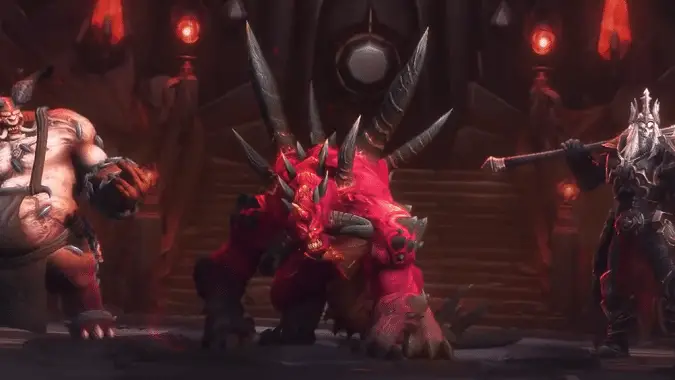 For the last two BlizzCons, I've expected a major Diablo announcement — either a new Diablo 3 expansion or a Diablo 4. And for the last two BlizzCons, I've been disappointed. I'm a long-time Diablo fan, but I'm feeling pretty done with Diablo 3. I'm sure I'll hop back for at least a while to play the Necromancer, but since Necromancers were never really my thing in Diablo 2, it may not hold my interest for very long.
But just what will we see when Diablo 4 finally rolls around (if it rolls around)? While Diablo has always pushed repetitive random dungeons, I really hope the next iteration of the game gives us a little more story to play with. Diablo's world of Sanctuary is a pretty interesting place, but the story of the world gets lost in the endless grind for levels and gear.
I think it might be interesting to have a system like WoW's world quests — which are themselves based on Diablo's bounty system — in future Diablo titles. Random events and encounters that pop up as you wander the world seem to fit right into Diablo's gameplay style, but the random named NPCs and occasional events you run into never seem to have any notable story significance. WoW's world quests, even the boring ones, tie into people and events in game, making them feel like part of the world rather than completely random content that's been thrown together in a salad spinner.
Hey, if you don't like my metaphors, come up with your own!
But borrowing from WoW's world quests may not give Diablo the story boost I'd like to see — it's hard to build a game based on dungeon crawling and also give it a strong narrative focus at the same time. While I'd love to see a Diablo that did both, I'm just not sure it's possible.
So, readers, let's brainstorm. Just what would you like to see in a hypothetical Diablo 4?