WoW
Dec 16, 2016 2:00 pm CT
Nighthold raid opening January 17, but no date for patch 7.1.5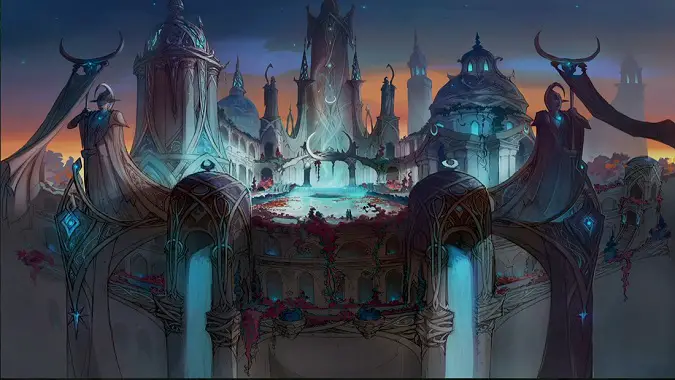 If you've already cleared Emerald Nightmare and Trial of Valor, there's another Legion raid just around the corner: Nighthold will be opening on January 17, 2017. If you're not up to date on the details, these are the basics:
With the new raid, the Emerald Nightmare achievements Cutting Edge: Xavius and Ahead of the Curve: Xavius will be leaving the game — so you have a month left to get them before they're gone.
Also coming soon are more tuning changes to high-level Trial of Valor (Heroic and Mythic). Just last week, Trial got an array of bug fixes and nerfs in a hotfix, and it's unclear what's coming next. (Ornyx only says the changes "should help groups overcome the challenges of the Trial.") Still, whatever these tuning changes are, they're sure to be welcome to guilds still struggling through Trial.
So what does this mean for patch 7.1.5?  if you're thinking Nighthold's January release date means the patch is coming on the 17th, too, think again: CM Ornyx says the two are independent of one another. However Orynx also says Blizzard "wouldn't drop a patch with major class changes in the middle of a raid tier." That suggests that the patch is either coming before Nighthold or well after it — and with the PTR still in flux, it's hard to say which is more likely. Still, Blizzard has a few weeks left to finish tuning classes and Legendaries.