What are your little obsessions?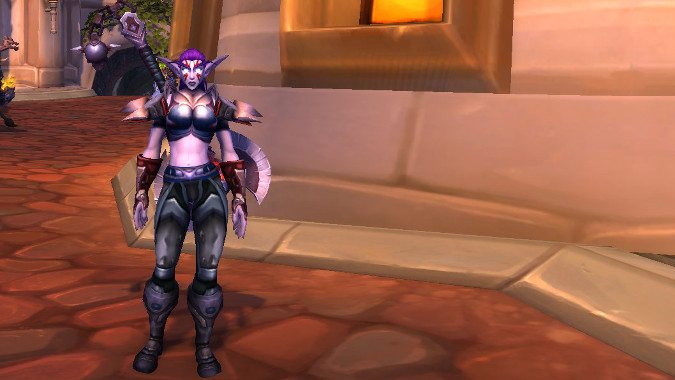 I like my gear to match. It's very hard for me to put together an off-set transmog because of it. If the colors are off on the gear, I notice. The mog in the header image is off and it makes me crazy. (I'm also not thrilled with the belly shirt, for that matter.) I'll keep tinkering with that thing for the next few weeks, constantly adding and subtracting pieces in an attempt to get solid color matching for the whole set. Last night during our Trial of Valor run I must have switched mogs sixteen times. This is not an exaggeration, and the worst part is, the switches were oh, these gloves are a better color match to the spaulders or well, these pants look better with the belt sort of changes that no one but me even notices.
That's not my only obsession. When I'm on my Hunter, I won't ride a mount unless I have a matching pet. Since I now have Hati and he's a wolf until I get the ability to switch him to match my other pet, that means I'm only using a wolf pet and a wolf mount. I have lots of other pets and mounts I like, but I can't use them. They all have to match.
So that's me. What about you? What weird thing do you do WoW or any Blizzard game that you don't know why you do it?