WoW
Jan 11, 2017 6:53 pm CT
Bug fixes abound in the latest round of WoW hotfixes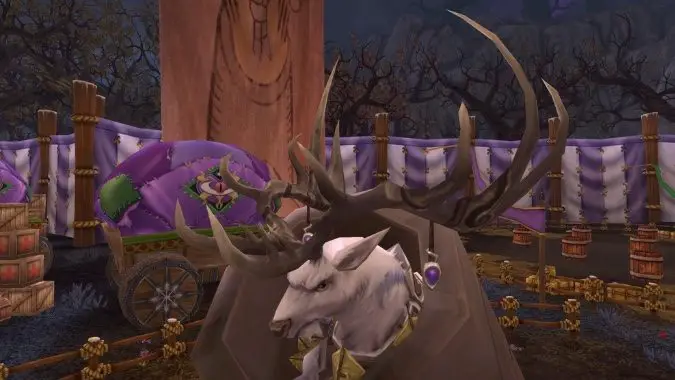 It's all about bug fixes in the latest WoW hotfixes. Tonight's round addresses a number of annoyances that cropped up after patch 7.1.5 went live, like the unintended nerf to Druid Travel Form which dropped it down to 189% speed. (However, we don't have an exact statistic on the speed of Travel Form when the Druid is shot out of a cannon.) Also notable — at least for PVPing Rogues — is that Shroud of Concealment is no longer usable in Arenas or Rated Battlegrounds. Goodbye, stealth for all.
To keep up on everything in patch 7.1.5, you can also check out:
But if you just want the latest, check out the full notes on today's hotfixes below.
Classes
Demon Hunter

Vengeance Demon Hunter's Metamorphosis bonus to Armor no longer affects temporary Armor such as Unbending Potion.

Druid

Fixed a bug where Travel Form was not granting its full intended movement speed.

Hunter

Fixed a bug where sometimes Stomp would not hit the target.

Mage

Ray of Frost is now correctly modified by the Frigid Winds talent.
Splitting Ice will now cause Ice Lance to damage a secondary target even if the target is more than 40 yards away from the Mage.
Winter's Chill will apply to targets of Flurry even if the caster is facing away from the target at the time.

Monk

Fixed a bug where Chi Orbit and Crosswinds were doing incorrect damage while Storm, Earth, and Fire was active.

Priest

Flash Heal will no longer consume 2 charges of Surge of Light if you have Trail of Light talented.
Dungeons and Raids
Trial of Valor

Helya

Resolved an issue that was causing too many Decaying Minions to spawn in phase 3 on Mythic difficulty.
Player versus Player
Priest

Grace now properly increases the absorption of Power Word: Shield and Clarity of Will while the Priest has Trinity.

Rogue

Shroud of Concealment cannot be used during Arenas or Rated Battlegrounds.
Professions
Enchanting

Mark of the Trained Soldier now correctly adds 600 Mastery, as its tooltip indicates.