What's next for the StarCraft IP?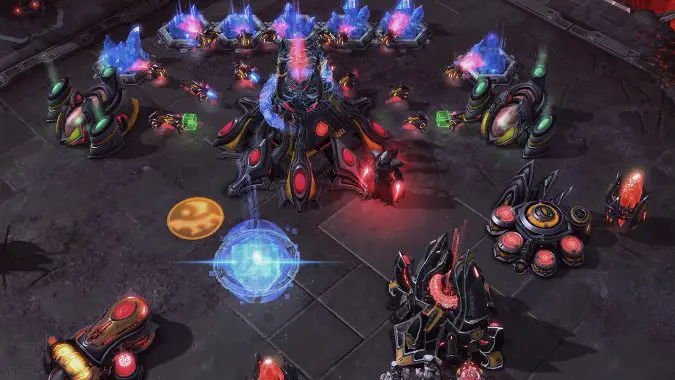 StarCraft 2 didn't take over the pro gaming sphere, it's fair to say. It didn't even really capture the popularity the original game had, and ended up mostly siphoning some players from Brood War, but not enough to take the crown. In an age of League of Legends and other DOTA-esque MOBA games, it's not clear if an RTS like StarCraft is ever going to reach the level of popularity that, say, Overwatch has. And some players argue that StarCraft 2 took the harder-edged sci-fi of the original and got weird and space opera with it, adding in floating space angels and Protoss that were more like the Sith than we really needed.
I'm not one of those people. I'd play a Protoss-heavy RPG any day of the week. Looking at Mass Effect: Andromeda I can't help but want a StarCraft open world game, something huge and sprawling with elements stolen from half a dozen games. But that's just me and my love for RPGs that allow me to build a settlement and fill it with power armor. We could just as easily do a 4X game in the Starcraft milieu, or something similar to the popular Battlefront series.
For that matter, maybe we'll get a StarCraft 3 because who knows? I'm not psychic and maybe Blizzard is happy with how the game did, it's not like I have access to internal numbers. What do you think is next up for StarCraft as a setting?