Valeera and Lunar Festival arrive in Heroes, plus a new hero rotation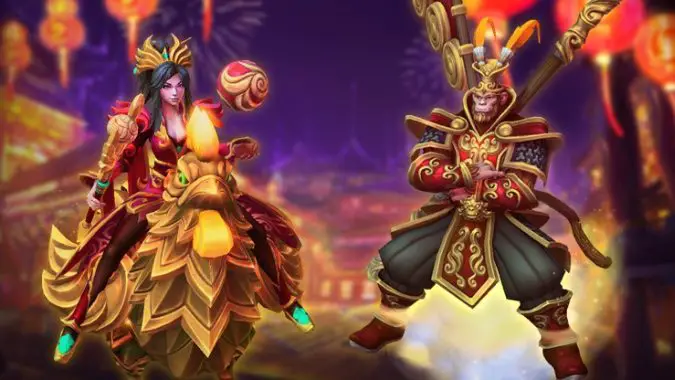 A new week means a new hero rotation in Heroes of the Storm — but that's not all. This week also brings Valeera and reworks of Tassadar and Rexxar. Check out the PTR patch notes for the full details.
Update: the official patch notes are now live, with a few changes from the PTR.
The Lunar Festival also lands in-game this week, complete with rooster racing, Lunar Li-Ming and Monkey King Samuro skins, and the Nimbus Cloud mount. Two new bundles are coming, too, one with 2017 festival items (Li-Ming, Lunar Li-Ming, Samuro, Monkey King Samuro, and the Nimbus Cloud mount) and the other with 2016 festival items (Jaina, Lunar Jaina, Illidan, Lunar Illidan, and the Lunar Dragon mount).
Then there's the game's new oddball Sandbox Mode, an Overwatch Arcade style match mode where anything goes. Will it be crazy fun or crazy frustrating? Either way, we'll see when everyone has a chance to play it today.
And now let's check out the week's rotation:
Assassin
Specialist
Support
Warrior
And then the week's sales:
Li Li: $1.99/€1.99/£1.49
Lunar Li Li skin: $4.99/€4.99/£3.79
Raider Rexxar skin: $4.99/€4.99/£3.79
That's a lot going on in the Nexus for one week. Where will you be starting?