Keep playing For Azeroth with this week's hero rotation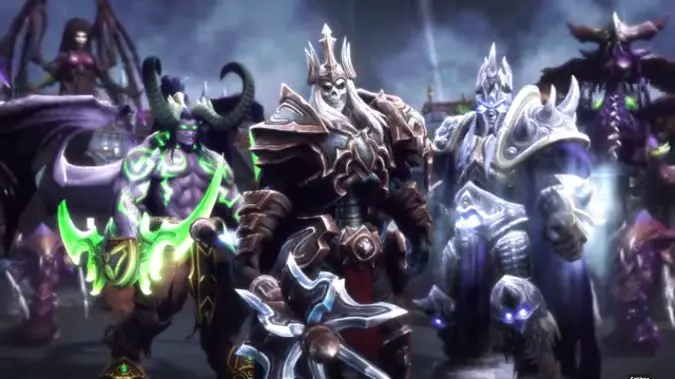 It's another week in the Nexus, folks, and that means a new hero rotation and a fresh batch of sales. This week, For Azeroth! continues (and if you need tips on earning gold to buy Warcraft heroes, we've got 'em). But if you don't want to buy, the free lineup of Warcraft heroes includes Anub'arak, Falstad, Illidan (for the second week in a row!), Muradin, Tyrande, and Valeera — which should be plenty to work with.
Also this week, a new balance patch brings balance to the force nerfs to some of the game's powerhouses, including Varian, Tychus, and Murky. Before you log on, be sure to take a look at the patch notes to catch up on the latest changes.
On the subject of game changes, we should also be seeing a new hero in the Nexus soon, but there's not yet any official word on who (or when) it will be. But in Blizzard-speak: "Soon." We're likely to hear more in the next week or two — but in the meanwhile we have the standard weekly rotation to check out:
Assassin
Falstad
Illidan
Raynor
Tracer
Valeera
Specialist
Support
Warrior
For those of you working your way through the For Azeroth! event, Greymane is on sale if you want to give him a try. Here are this week's sales:
Greymane: $4.24/€4.19/£3.19
Ringmaster Greymane skin: $3.74/€3.69/£2.70
Mad Martian Gazlowe skin: $4.99/€4.99/£3.69
There are also a few bundles that will be leaving in the middle of the week, so if you want them, grab them before they're gone:
Ribbit Lúcio Bundle
2017 Love is in the Air Bundle
Classic Love is in the Air Bundle
That's it for Heroes this week. As usual, we'll see you in the Nexus!