Overwatch Game Director Jeff Kaplan talks about Titan, Tracer in AMA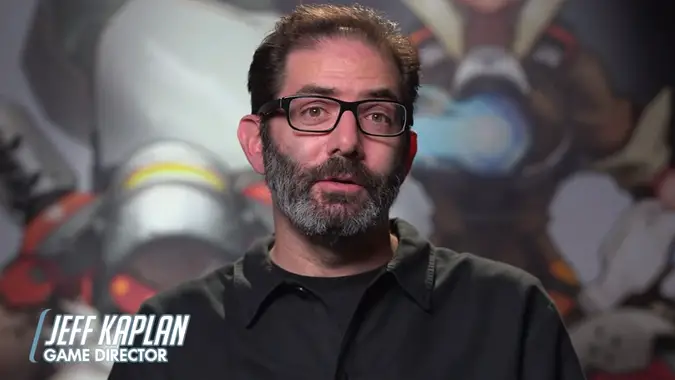 If you're curious about how Overwatch came to be and became the runaway success it is, this impromptu AMA on Reddit with Game Director Jeff Kaplan goes into some detail as Jeff from the Overwatch team proves he'll answer just about anything indeed. Some highlights:
Tracer was the first hero designed, but since they didn't have guns yet, she shot lasers from her eyes.
Back when they were designing Titan, the shooter/mmo that preceded Overwatch, they had classes instead of heroes — one of which, the Jumper, was the predecessor of Tracer. Many of these classes were "cluttered" due to the leveling aspect of an MMO, gaining new powers and abilities that didn't necessarily make sense. Some of the other heroes also date back to this period or were developed from the classes therein, but many weren't even conceived of at the time.
Apparently he's a lot happier now than he was when he went by the name Tigole,'
He switched off of WoW after 6.5 years of working on it because he felt burned out, and was looking for a challenge.
And if you're wondering, here are some things to avoid while talking to the Overwatch team.
There are a lot more questions and answers than these, of course, because it's an AMA and Jeff from the Overwatch teams has a lot of answers. I found the ideas behind the failed Titan MMO very interesting, and I admit I don't know if I'd mind seeing a return to WoW in the future (hey, he says he misses working on it). Head over to Reddit to check out the entirety of the AMA.