Officers' Quarters: 6 qualities of a good officer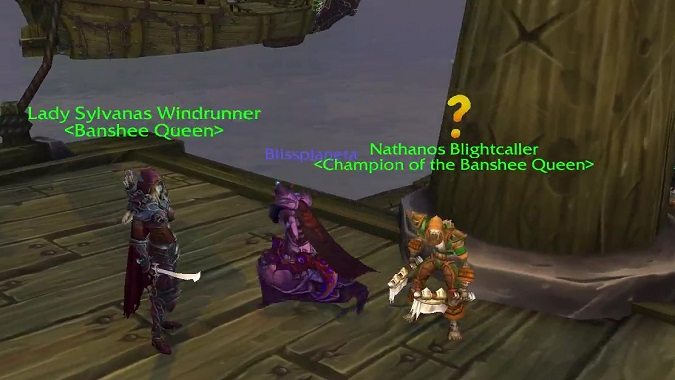 As Legion rolls along, many guilds are experiencing turnover in their rosters. We've already discussed some reasons why. You may find that officers are playing less or unsubscribing. The duties of running the guild remain the same, however. To keep everything running smoothly, you'll need to promote new officers. How do you choose the right candidates? Let's look at six qualities of a good officer.
1. Motivation
It may sound obvious, but you need someone who actually wants the job. It's far better to promote someone who's excited to help out the guild than someone who is doing it out of obligation or because "no one else wants to." The former person will have ideas about ways to improve the guild's systems or policies, will bring a fresh enthusiasm to run guild events, and will be a fervent ambassador for your guild to both potential recruits and other guilds on your realm.
The latter person will reluctantly carry out duties assigned to him or her, and little else.
If you can't find enthusiastic officers to add to the leadership team, you may want to consider whether continuing with the guild at all is viable or desirable. It's that critical. Otherwise, eventually, you'll have to do everything yourself. And that way lies burnout.
2. Reliability
This one is the second most critical. All the motivation in the world won't help the guild if the motivated person never actually follows through on anything. All guild officers have bigger priorities in their lives than the guild — that's just life. But at a certain point, things have to get done or everything falls apart.
If your recruiting officer isn't recruiting, sooner or later that will cause a personnel crisis. If your raid leader isn't there for raid nights, your team is going to take note and start wondering whether they should bother to show up.

3. Maturity
By maturity I don't mean a person can't make the occasional off-color joke — I mean they can take criticism without lashing out. They can manage conflict and drama without losing their cool. They can embrace the diversity of people's backgrounds and personalities without judgment or discrimination. They don't humiliate guild members by taking their problems public or screaming at them over guild-wide channels.
They don't act for selfish reasons or manipulate the guild rules to their advantage. They put the guild before themselves.
They don't blame the guild members when something goes wrong. They take responsibility for what the guild does as one of its leaders. And if they personally screw up, they don't make excuses. They admit their mistakes and apologize.
Mature officers set a good example for how you expect all guild members to behave online. If your officers don't, you're going to have a lot more drama, and all the headaches that go with it.
4. Emotional intelligence
You can have maturity without emotional intelligence, but to have emotional intelligence, you need maturity first. Emotional intelligence is the ability to understand what someone else is going through. To put yourself in their shoes and see a conflict or a problem from their point of view. It's an essential skill when mediating conflict, when motivating players to improve their skill, and when getting your guild members to work together as a team.
Officers with emotional intelligence can offer advice to someone who's struggling with a problem without belittling them or making them feel broken. They won't dismiss someone's genuine feelings as being "butthurt." Their first instinct isn't to attack or discredit, but to understand. They can recognize why a player feels frustrated or angry with the guild, the officers, or another player.
They remember that behind each Tauren, each Gnome, and even each Blood Elf, is a real person. It's much easier to solve issues that come up when your officers can do this.
5. Communication skills
Communication is one of the most vital leadership skills in any organization. Without accurate and timely communication there's no transparency, and without transparency there's no trust. If your guild members don't trust you, they will question your motives whenever decisions are made. Ultimately, they won't stick around.
The fundamental component of 90% of guild drama is miscommunication and misunderstanding. So many important moments in a guild's history need proper, clear communication: kicking a player off the raid team or out of the guild, setting ground rules for the raid team you're forming with an allied guild, instituting a new loot policy, promoting someone to officer rank. The list goes on — but any one of these moments can become a missed opportunity or even a crisis if the officers don't communicate well with their guild members.
Beyond that, an officer should be active in guild chat and on your guild's forums, social media, or Discord channel. They should be engaged with the guild beyond just their assigned duties. It's important for guild members to feel like someone is on top of things, that someone is monitoring interactions among members and receiving feedback that people have. Frequent communication is essential to that.
6. Game knowledge
This is perhaps the least important of the qualities, but it's still relevant. If your officer continually sounds like a "noob," it'll be hard for veteran players, and particularly potential recruits, to take that officer or the guild seriously. On the flip side of this, good game knowledge — and the ability to communicate that knowledge with clarity and sensitivity — can help your guild to make tremendous strides in achieving your goals, whether that's clearing Heroic Nighthold or dominating Rated Battlegrounds.
Granted, finding someone with all six of these qualities is no small feat. You'll likely have to compromise on several. It isn't realistic to have nothing but perfect officers. The goal of a guild leader should be to build a balanced leadership team. If one officers excels at communication, that part is covered. If another is very good at mediating conflict, that can be their role, and you can ask Officer Angrypants to handle recruiting instead.
Remember: There's no Superman on the Avengers. The Avengers don't win because one guy is good at everything — they are each good at different things, and together they cover all the bases. That said, finding officers with several good qualities is essential to the health and success of your guild.
Have a question for Officers' Quarters? Ask it below or on Twitter.
/salute