New Overwatch comic: Uprising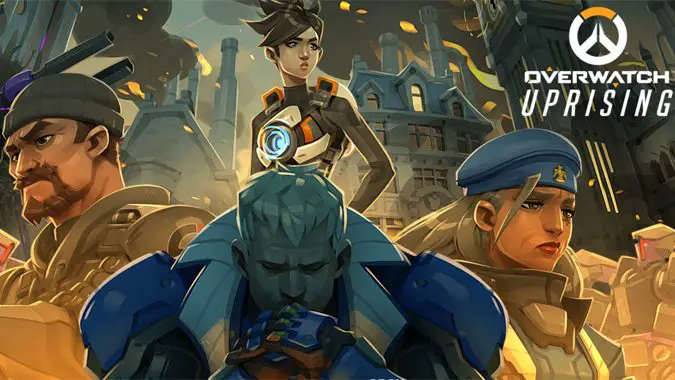 A new Overwatch comic has just been released — and this time, we're going back. Way back, all the way to the period of time before Overwatch was originally disbanded. In Uprising, the team can only watch and wait as pro-omnic terrorist group Null Sector holes up in London. While Morrison would like to take action, the Prime Minister has expressly forbid it. Facing a litany of differing opinions, Morrison has to decide whether to play the situation by the book, or risk another PR nightmare in the name of keeping the peace.
Written by Michael Chu with art by Gray Shunko, Uprising is a pretty compelling glimpse into the period of time just before Overwatch's inevitable downfall. Not only do we get a look at the original team at work, we also get early glimpses of Genji, Tracer, and Winston. The timeline places this at a point not long after Tracer got the chronal accelerator that cured her chronal disassociation and kept her anchored in the present. More telling are the smaller reveals in the comic, particularly surrounding Blackwatch.
All in all, Uprising is a tantalizing taste of Overwatch's past — a period of history we still don't know a lot about. I'm hoping this leads towards more stories about the history of the organization, particularly since the First Strike graphic novel was cancelled late last year. You can read Uprising in full over on the official Overwatch site, or take a look at the motion comic version of the story courtesy of Madefire.