This week's Heroes rotation leaves us waiting for Heroes 2.0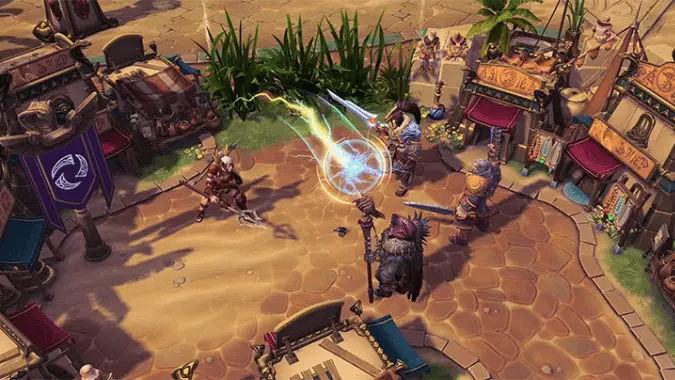 It's an all new week in Heroes of the Storm — and with one week to see Cassia in action, what do you think of the game's latest hero? But the game's biggest shake-up since launch, Heroes 2.0, is yet to come. Due to release on April 25, the new format reworks level progression and adds Overwatch-style loot boxes, which may give you a reason to jump into the game again.
But even if none of that has your attention, we still have this week's regular hero rotation:
Assassin
Jaina
Greymane
Ragnaros
Raynor
Zeratul
Specialist
Support
Kharazim
Lt. Morales
Uther
Warrior
Anub'arak
Muradin
Sonya
Zarya
As with every week, we have a new round of sales, too:
Johanna: $3.24/€3.19/£2.49
Centurion Johanna skin: $3.74/€3.69/£2.70
Desert Queen Zagara skin: $4.99/€4.99/£3.69
And if that doesn't get you in the shopping mood, some Heroes of the Dorm swag arrives in the Nexus this week. Yep, that means Cheerleader Kerrigan. If you didn't win this year's Heroes of the Dorm skin, now's the time to buy. Regardless of whether or not you're playing Kerrigan a lot this week, we're pretty sure the new Cheerleader skin will be all over the Nexus — so maybe you'd rather go counter-trend as Bikini Stitches.
But whatever you decide to play this week, we'll see you in game.