Heroes of the Storm influencers receiving real life Loot Chests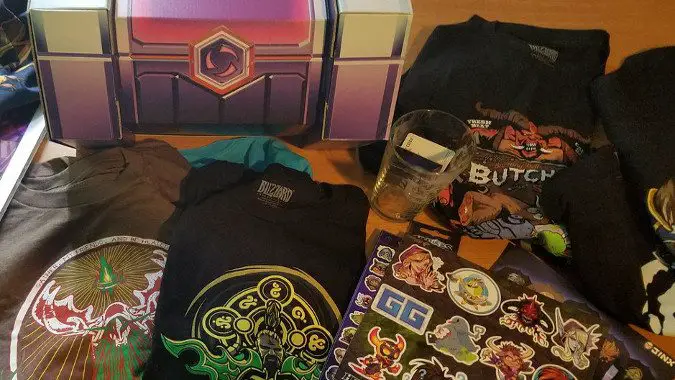 Heroes 2.0 is introducing in-game loot chests, but some streamers and other influencers are receiving real world versions packed full of swag.
An actual Heroes 2.0 Loot Chest showed up at my door. There's so much awesome packed in here. Thanks @BlizzHeroes team! pic.twitter.com/CdDhWTcEkY

— Listen to Nexus Gaming News! (@GarrettArt) April 25, 2017
There's a pretty substantial number of goodies on display here: t-shirts, stickers, what appears to be a Hanamura art print, and more.
Woahhh @BlizzHeroes thanks so much for this amazing Loot box! Custom pint glass with my name on it is the cherry on top!! pic.twitter.com/1sHQ1eSSPA

— Jake Kulinski (@SolidJakeGG) April 25, 2017
As of right now none of this is currently on the Blizzard Gear Store, so none of it is available for purchase, sadly. Hopefully, that could change in the future. Those stickers in the bottom right of @SolidJakeGG's picture are something I very much want. Since we'll be getting the Heroes 2.0 announcement and a new character and trailer later today, this should help you get hyped up for it.