This week's free Heroes rotation is all about that 2.0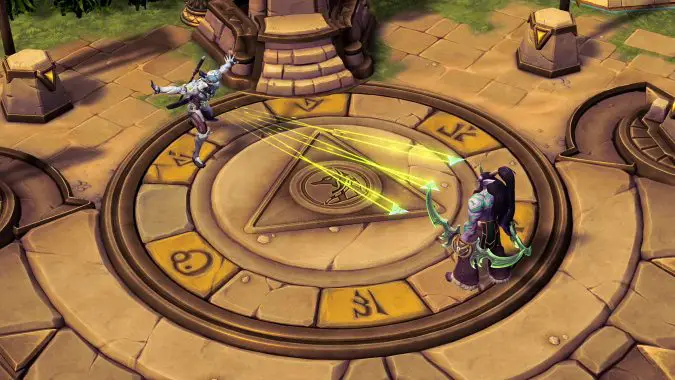 Welcome to another week in Heroes of the Storm! The big Heroes 2.0 patch has hit and with it the introduction to the game of Genji, the Hanamura battleground, a new progression and rewards system, and the beginning of four weeks of quests via the Nexus Challenge 2.0.
Free Heroes
There's a tweak to how free heroes rotations are working. From the 2.0 patch notes:
The level requirements to unlock Free Hero Rotation slots have been adjusted:
Slots 1 – 10: Are still immediately available at player level 1.
Slots 11 – 14: Now unlock at player levels 5, 10, 15, and 20, respectively.
Given that player levels have been recalculated a bit (one for every hero level past level 1), you may see more slots opened up than before. That being said, here's who is free starting with the new 2.0 patch.
Assassin
Gul'dan
Li-Ming
Lunara
The Butcher
Kael'thas
Kerrigan
Specialist
Support
Warrior
Artanis
Leoric
Chen
E.T.C.
New Sales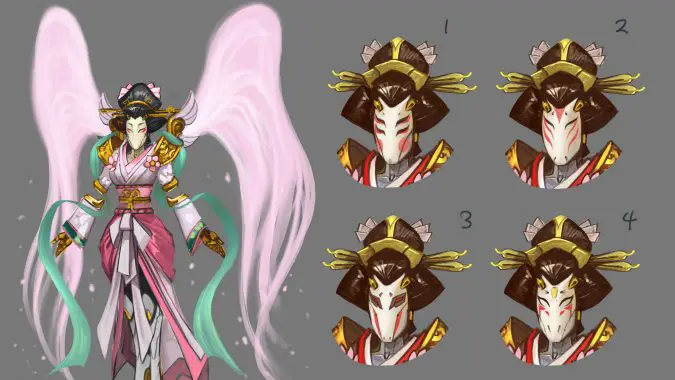 As with every week, we have a new round of sales, too, but they are very different this time. You can now buy with in-game gold or gems which can be purchased with cash. Roughly 1 gem is 1 penny, so Genji selling for 750 gems in $7.50 US. You can bring down this cost somewhat by buying gems in bulk, but not by much.
Featured Sales
Genji is on sale for 15,000 gold or 750 gems
Genji Heroic Bundle (Genji + three new Oni skins) : -14% off at 1,480 gems
Oni Genji Skin Pack (three new Oni skins) : -15% off at 840 gems
Sakura Auriel Skin Pack (three new Auriel skins): -15% off at 840 gems
Cyberdemon Zarya Skin Pack (three new Zarya skins): -15% off at 840 gems
Featured Heroes
Individual heroes will also still go on sale every week with their gem prices temporarily reduced. This week the following heroes are going for 50% off:
Azmodan
Zagara
Murky
Gazlowe
Sgt. Hammer
Featured Skins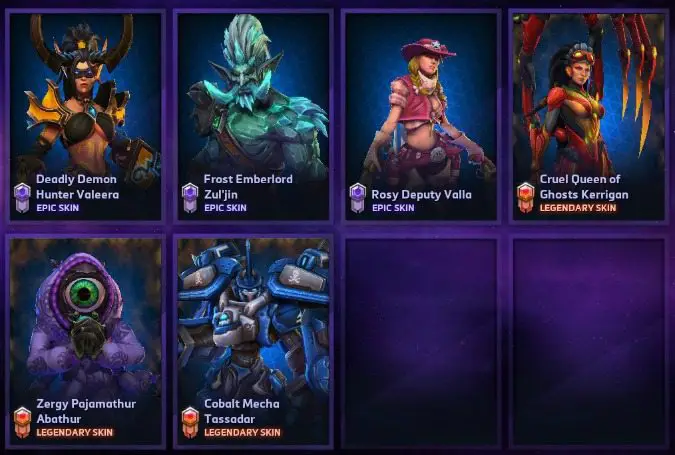 Skins can normally be purchased with shards which can be found in loot boxes and when you get duplicate cosmetics. Every week certain cosmetic items will be on sale for gems. So it's not like they are any cheaper, it's just that you can pay for them with gems instead of shards. Epic skins cost 330 gems and Legendary skins run 400-500 gems.
Deadly Demon Hunter Valeera (Epic)
Frost Emberlord Vul'jin (Epic)
Rosy Deputy Valla (Epic)
Cruel Queen of the Ghosts Kerrigan (Legendary)
Zergy Pajamathur Abathur (Legendary)
Cobalt Mecha Tassadar (Legendary)
Featured Mounts
Like skins, these are normally found in Loot Boxes are paid for with shards, but every week a few will be purchasable with gems, running 330-500 gems depending on rarity.
Dominion Ghost Speeder
Horde Dire Wolf
Orange Rainbow Unicorn
It's an exciting time to jump back into Heroes. Especially with the new limited time Nexus Challenge kicking off. We hope to see you in game!