What do you think of the Paragon reputation system?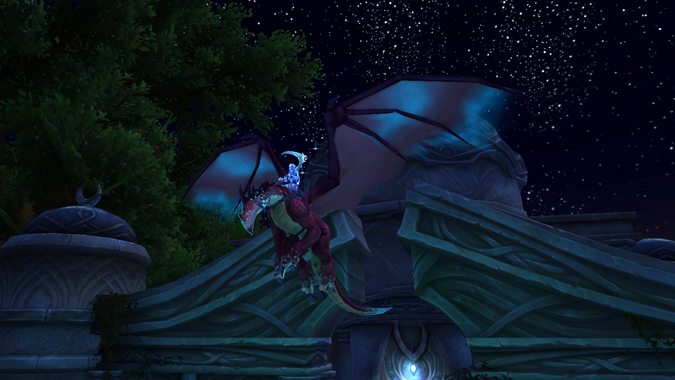 I have to admit that my first thought on hearing about the Paragon reputation system introduced in patch 7.2 was "I hope it doesn't ruin my green bars." What can I say, I like my reputation pane to look tidy. Thankfully, that wasn't an issue — any Paragon reputation you earn over Exalted is visible by mousing over the new icon on those perfectly tidy green bars. With that hurdle out of the way, I was pretty excited — it was an extra reward for continuing to churn out World Quests. But I have to say, now that the system has been out for a while, I'm a little…underwhelmed.
Your typical bonus reputation crate rewards a lot of gold and some Order Hall resources. If you're lucky, you might get a Curious Coin — if you're very lucky, you might see a legendary. And then if you're really, really lucky, you might get one of the new mounts or toys that have been added. I managed to expend all my luck and pick up a Valarjar Stormwing earlier this week. It's not the Wild Dreamrunner I've been actively trying to farm, but hey, I'll take it.
The problem, however, is that usually all you get from the Paragon chests are intangible items that don't really amount to anything. Gold is nice, but I have a lot of gold already. Order Resources are almost useless at this point in the expansion — I gain so many from doing the World Quests to get the Paragon chests that I really don't need more, particularly when we're rapidly running out of useful things to spend them on. Curious Coins aren't guaranteed drops, and the rewards you can purchase require a lot of Coins to get the good stuff. So you're doing a long reputation grind for the small chance to get a single Coin in another long grind to collect enough to get the thing you wanted.
The system and its underwhelming rewards were brought up in last week's Developer Q&A — the feedback was noted as fair feedback, and they said they'd discuss the situation. However I'm not sure what they could offer, this late in the game, that would actually be satisfying. Artifact Power? Buff items? Cosmetic rewards?
Don't get me wrong — I do appreciate what they're trying to do here. As someone that faithfully grinds every reputation I can to Exalted every expansion, it was nice to see additional effort being made to keep reputation as something you'd want to continue working on. I just wish it felt like I was getting something more for all that effort, particularly when I open a box and don't actually get anything added to my bags. What do you guys think? Are you working on Paragon reputation? Are the mounts enough of a draw to make the effort worthwhile? What other rewards would you like to see in the chests?