What would get you to do that thing you hate?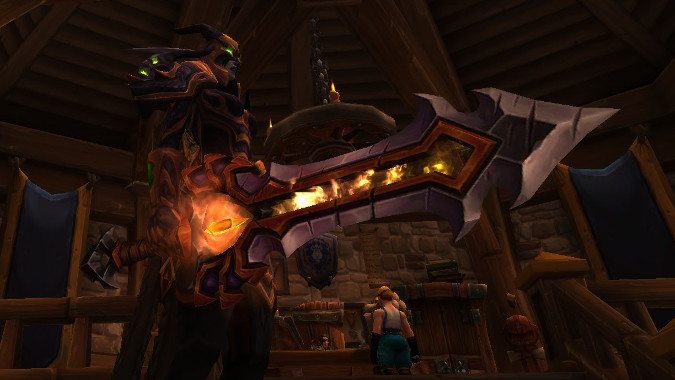 It's no secret that I don't like PvP in WoW and I haven't since the Burning Crusade days. But I've been doing more of it in Legion. The thing is, I've simultaneously realized it's the people I dislike (the ones who can't stop ranting in obscenity-laden tirades when we're one flag cap down in Warsong Gulch, for example) and not the gameplay. The gameplay is fine — I actually had fun in the most recent brawl and I've been playing here and there since.
But let's be honest. It's not for the gameplay I'm PvPing again. It's for transmog. Those of you who know me, I'm sure you're shocked.
Once I started getting some Marks of Honor and picking up items like this new sword, that's what got me hooked. I'm still not fond of the fact that every single battleground seems to have at least one person with a thesaurus full of obscenities ready to go, but man, I want to save up enough Marks to pick up the wardrobe for all the Season 3 weapons from Draenor. So PvPing and I are going to be joined at the hip until I get that done.
So now I ask you — what would it take to get you to do that thing that you hate?