These are your new Blizzard Watch Forums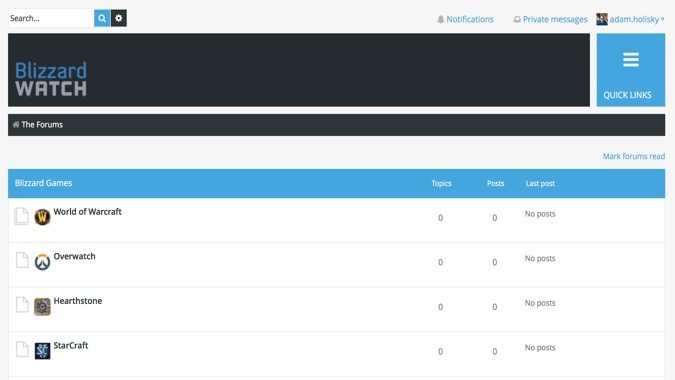 For at least the last five years we've been kicking around the idea of forums, and today we've taken the plunge. They're here.
While the same community rules apply to the forums as the rest of our site, we're also going to be watching to make sure things don't get out of hand. We don't want some of the bad behavior and other ruthlessness that we've seen elsewhere on the internet appearing here.  If it becomes a constant issue… well… to be frank? We'll just close them down.
I hate to sound at all negative right off the bat, but I know that's what a lot of you are worried about, because I'm worried too. But at the same time I'm confident in this community, and believe it will grow with new places to explore shared interests. I think it'll work, because if there's one constant about Blizzard Watch… it's that what we think won't work often does.