How to buy the Diablo 3 Necromancer with WoW gold
If you're interested in purchasing the Rise of the Necromancer pack for Diablo 3 but short of cash, don't worry! Thanks to Blizzard's deviously ingenious method of turning WoW gold into Blizzard Balance via WoW Tokens, you may not have to spend a dime on the Necromancer.
For many, this may be par for the course when it comes to purchasing Blizzard goods. But if you're new to the scene, want a refresher, here are the basics:
You can buy WoW Tokens with in-game gold (the price is set by Blizzard and varies based on demand)
You can turn each token into a month of game time or $15 in Blizzard Balance
The Rise of the Necromancer pack costs $15, so you just need to buy one Token to pick up the Necromancer
Since you're already here, why not stay a while and listen? We'll walk you through the nitty-gritty.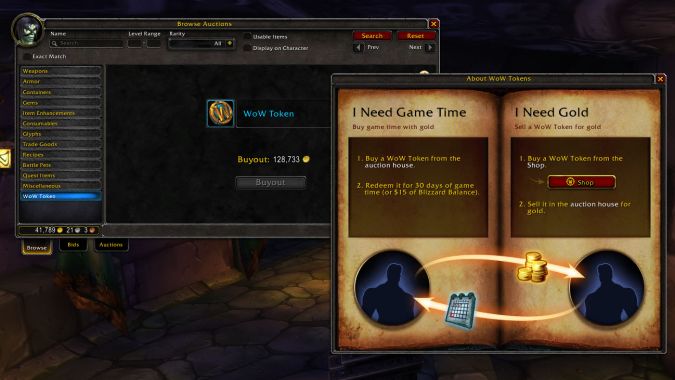 How to turn WoW gold into Blizzard Balance
If you're looking to turn WoW gold into Blizzard Balance, you'll need to head to an Auction House in-game (seen above). Do not use the in-game Store interface if you're looking to turn gold into money — that's for turning real-world money into gold.
Any Auction House in the game is fine, and it doesn't matter what realm you're on — the Token prices are standard across whichever region you play in. If you want to see the current price of tokens without logging in, the WoW Token Info Twitter account has information for every region, with separate accounts if you're only looking to track NA or EU Token prices. If you want to see how the current price compares over a longer window, the WoW Token Info site has graphs for each region as well. Typically, price spikes are associated with particular events or announcements, which leads me to my next point.
If you're a WoW player who is looking for a good time to buy gold with real money, there's a good chance Rise of the Necromancer will also be "Rise of the WoW Token Price." Granted, it may not cause the demand to skyrocket the same way the initial switch from WoW time to Blizzard Balance or the Destiny 2 announcement did, but it's still worth keeping an eye on. This is where you'll want to use the in-game shop to track the Token's gold value. Typically, it's best to wait until the very first dip in price occurs. Rarely does the price go up, then down, then up again — and if it does, it's not by a very large margin.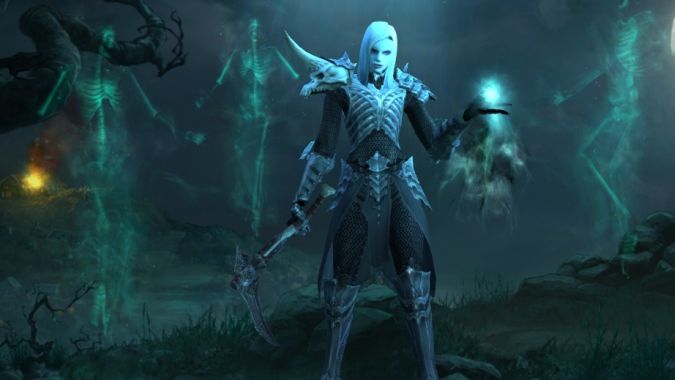 Turning your new WoW Token into Blizzard Balance
Once you've snagged a WoW Token from the Auction House, head over to the nearest mailbox to grab it. Click on it in game and select the option to convert it to Blizzard Balance. Done!
Buying Rise of the Necromancer with Blizzard Balance
This is the easiest step of all. Just head over to the Blizzard store and click to buy the Rise of the Necromancer pack. If you have a Blizzard Balance, it should be the default payment method — but if it isn't, select it as the payment method. Complete the transaction and the new Necromancer class is all yours.