Jeff Kaplan and Geoff Goodman answer unsolved mysteries of Overwatch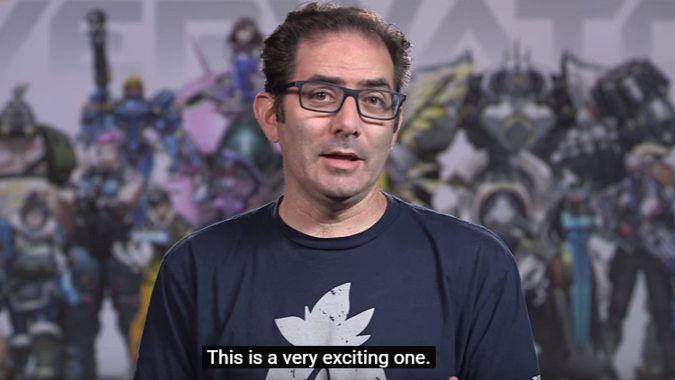 Did you know that there are only two cars in the entire world of Overwatch that have tires?
The folks at Ars Technica have a new video that takes a look behind the scenes into Overwatch, why the designers make the choices they do, and why two cars don't hover. They're old cars, Brent.
All goofing aside, I loved Geoff Goodman's discussion of Mercy and Genji. Specifically how Genji's double jump makes him extremely hard to design and balance. Sometimes an innocuous design element like double jump — which just seems like a cool flavor moment — turns out to be a defining and powerful trait that gives you fits trying to preserve the cool while accounting for it in their design.
Another interesting point is that the Overwatch team schedules balance patches in case there ends up being an issue. At times those patches are simply canceled when they end up not being necessary. The video has a lot of jokes for you guys who are already super familiar with Overwatch, but watch the video just for the discussion of how they design their heroes. Especially the part where they talk about how some characters are designed because of a cool game mechanic, vs. some who are inspired by art or the lore.
Also, Jeff Kaplan puts easter eggs in Overwatch for his stepdaughter. That's pretty awesome.