Have you spent your Heroes shards yet?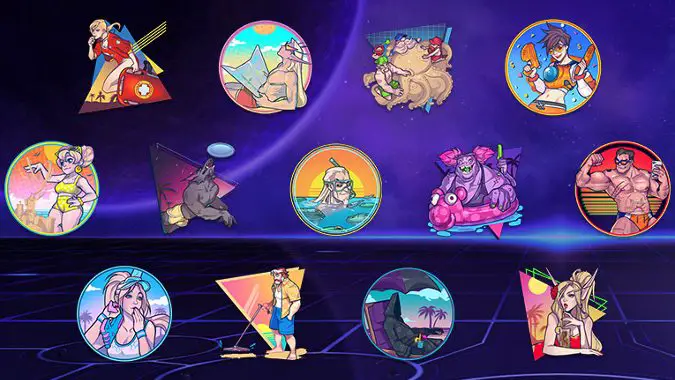 When Heroes of the Storm 2.0 rolled out earlier this year, it came with a major revamp of the in-game currencies. Gems bought with real money are used for heroes, bundles, loot chests, stimpacks, and featured items. Gold gained from completing daily quests are now for heroes and loot chest re-rolls. And shards from loot boxes and duplicate items in loot boxes is good for purchasing cosmetics (skins, mounts, sprays, announcers, banners, emoji packs, portraits, and voice lines.)
Being a long-time player of the game, I had quite a few loot boxes to open up when 2.0 went live and thus ended up with a stack of shards, but I was reluctant to spend them. That is, until the Sun's Out, Guns Out summer event hit last week. I bought the hero bundle with Bikini Stitches, Slip 'N Stream Tracer, and Power Drench Tychus along with the Surfboard Mount using gems. Frankly, I'm trash with Tracer and Stitches isn't my jam, so I was after the fun of playing Tychus in board shorts while hanging ten on his longboard. But it couldn't just stop there, could I?
You see, there's also a new Tychus spray (middle row, far right in the header image) as well as a summer Tychus portrait. Combined those ran me 250 shards and I made my first shard purchase so I could have a, uh, I guess you could call it a fully themed experience. Hey, at least I showed some restraint and didn't drop 2,500 shards on the banana hammock — I mean, Power Briefs Tychus. Give me some credit!
Have you been buying cosmetics with your precious shard horde in Heroes? What has caught your eye?