Next Hearthstone expansion announcement during HCT Spring Championships tonight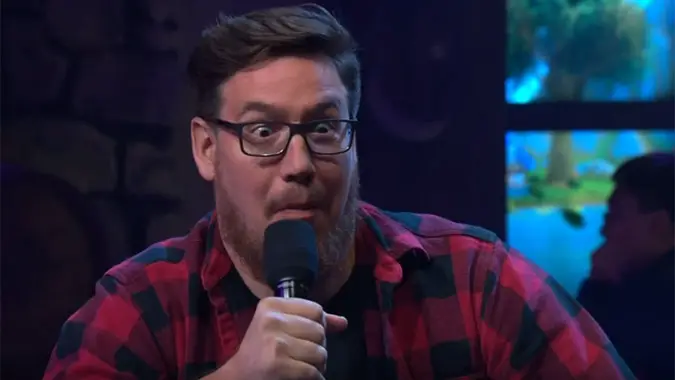 It's been about three months since Journey to Un'goro came out. If Blizzard's release schedule remains consistent, that means we should be expecting a new adventure some time soon. Sure enough, Game Director Ben Brode has announced that the announcement of the announcement is coming soon.
He made good on his promise as a few days later. Community Manager Daxxari mentioned that the upcoming HCT Spring Championships which start tonight, Thursday, July 6 at 7pm PDT, will feature a special announcement about upcoming content. I'm looking forward to this because we'll be seeing the return of additional optional single-player missions (a la Adventures).
The rumor mill appears to be leaning towards an expansion theme based on Northrend or Icecrown Citadel due to graphic found at the bottom of the Year of the Mammoth post back in February. There seem to be some Mage-like arcane glyphs floating around it, too. Do you have a different theory on what theme the expansion might be? What future expansion would you like to see Hearthstone take on next?