Do you pay attention to Diablo's story?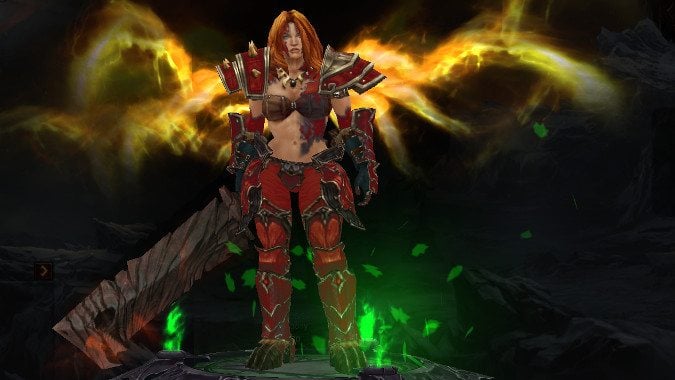 I've been playing my Seasonal Hero in Diablo 3, trying to get the Seasonal Journey down. I noticed that the two new zones they added in patch 2.6 included a bit of weird story in the Temple of the Firstborn. When you get to Vidian (the bounty I had was to kill him) there's a whole little speech he makes. He says I must have suspected he was more than he seemed. That it was the only way he could get close to me. This was strange to me, as I'd never seen him before.
It turns out there's a whole bit I never saw. He pretends to be an ally and follows you around for a while. The game just dropped me in the Temple and set me to the typical slaughter of demons I've grown accustomed to. This whole story element was completely lost. I didn't even have a chance to meet Vidian's human form before I was tearing him apart.
That's the problem with a lot of the new content that comes into Diablo 3 in the absence of a new expansion. It doesn't have any real story in it. And it seems like players don't care, at least so far as I can tell. Diablo 3 had a lot of players criticizing the story when it first came out. Since then, no one seems invested in it, except maybe me. I spent a while digging through wikis trying to figure out who this guy was and what he was talking about. So I care about the story in Diablo games.
Am I the only one? Do you pay attention to story in Diablo 3? Are you still angry you never got to try and save Leah? Or are you just there to smash stuff? That's fine, I'm merrily smashing stuff myself. Is story an important part of Diablo 3 to you?