What do you keep forgetting to do?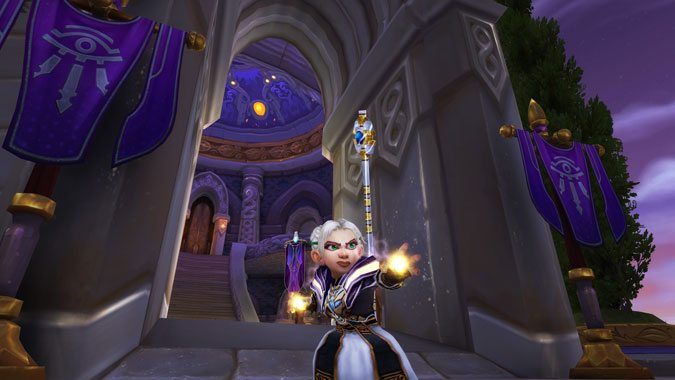 I was super excited to see what the Deaths of Chromie scenario was all about. It sounded cool from its description alone, but after watching the short preview that took place after the patch 7.2.5 developer Q&A, I was even more keen on trying it than I'd already been. A classic whodunnit caper involving time travel? That basically describes my whole life! I had to try it!
Hey, guess who hasn't tried it yet? Yup, me.
It's not that I don't have any interest in it. As I said above, it's one of the things I was especially excited about in 7.2.5, particularly given what felt like a lackluster amount of content that came in patch 7.2. It's just sort of… something I never remember to do when I do log on. Usually, I remember it at the most random times of day, when I'm nowhere near my computer.
And if I am near my computer, I usually don't have the time to actually sit down and give the scenario my full attention. I want to complete it, I just keep forgetting to. And it's not the only in-game goal I keep forgetting about, either.
Remember those Falcosaur mounts that were added way back when? Yeah, I couldn't wait to add four relatively easy mounts to my collection. Of those four added several months ago, I have exactly zero. It's legitimately nothing more than me forgetting to make it a goal when I log on — it's almost magical how every trace of it disappears from my memory.
But enough about me. What do you all keep forgetting to do? It doesn't even have to be current content — Yogg knows I keep not doing my Argent Tournament dailies — but certainly there's something out there you can't commit to memory. Share your stories so I don't feel so alone in my forgetfulness.