Claim your Twitch Prime legendary loot chest in Heroes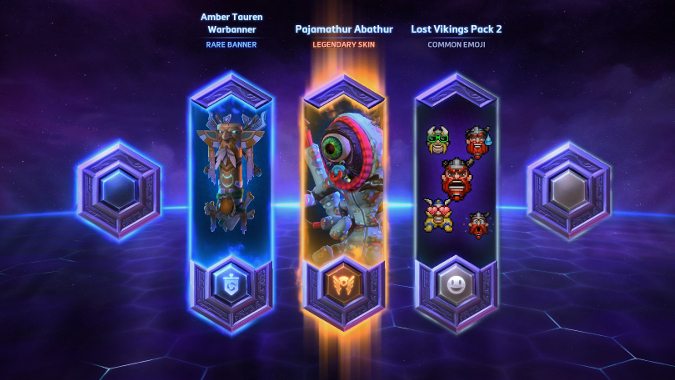 Update: This promotion is now live, make sure your Blizzard account is linked to your Twitch account and grab your loot box!
Recently, Blizzard partnered up with Twitch in their new Twitch Prime promotion to give players some legendary loot boxes in Overwatch. They're at it again with a new promotion. Starting August 17, a Twitch Prime membership nets a loot chest in Heroes of the Storm guaranteed to yield at least one legendary item.
Loot chests are the distribution system for virtually everything in Heroes. Sprays, skins, emoji, even heroes — everything can be found inside loot chests. The legendary loot chest will give a guaranteed legendary item, so either a really awesome skin or mount.
If you have Amazon Prime, beyond the free two day shipping and dash buttons, you can get all kinds of perks when you pair your account with Twitch. Besides the Blizzard promotions, there are other free games, plus you can subscribe to one streamer on Twitch, gratis.
The easiest way to link the two is by going to the Twitch homepage. Click the little white crown in the purple bar at the top of the page, and you're on your way. It should be noted that people who use household accounts branching from the same Prime membership can only link their account to a single Twitch account, however.
There's another new Overwatch promotion active for regular loot boxes, and we're speculating one may come soon with a Hearthstone partnership soon as well.