Commander Dehaka now available for purchase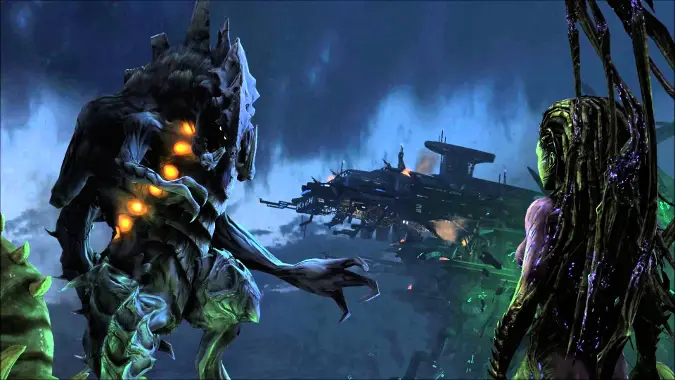 Make sure to hide all your essence because Dehaka is now ready to harvest it. Announced just one week ago at Gamescom, the latest co-op commander coming to StarCraft 2 is now available for purchase for just $4.99 USD.
Dehaka's gameplay heavily hinges on essence collection. The iconic zerg packleader evolves in size and strength as he collects essence in the game, eventually unlocking new abilities including a healing aura. He can also devour enemies, granting him access to some of their abilities for a very short time.
He looks particularly scary in his preview video, too. Like he says, he cannot be stopped.
His most deadly property may be his command of an army of primal zerg, though. They can also evolve into mutalisks and ravasaurs, and then further genetically mutate into an even more terrifying unit as they level up. Three other zerg packs led by Glevik, Murvar, and Darkrun are allied with Dehaka, making for an unending mass of terrifying zerg.
It's a good thing he can be on your side for the low price of $4.99 USD, huh.