WoW
Aug 31, 2017 8:00 pm CT
WoW Secrets Discord and Petopia community discover Panthara pet taming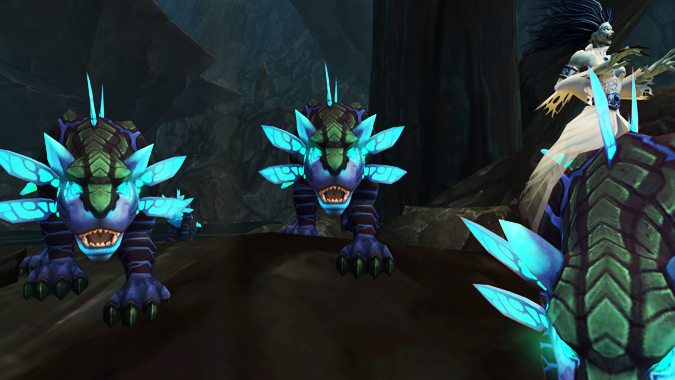 It only took less than four whole days for the Petopia and secret-finding communities to figure out the way to tame the new Panthara pets. There were plenty of new Hunter pets added to Argus in patch 7.3, but they're apparently not so simple as just clicking the Tame Beast button. With the Panthara, you need to entice them.
You may have noticed the Chitinous Cragscaler Talbuks around the roads in Krokuun, where they bleat at you when you run past. These and other talbuks on Argus have a small chance to drop Fresh Talbuk Meat, which Panthara really like. It's a white quality item, so you can also trade or buy it off the Auction House, but since it's now known to be in demand, prices may be exorbitant. You'll need 1 Fresh Talbuk Meat per Panthara you wish to tame and there are six different colors.
You can throw the Fresh Talbuk Meat on top of the Panthara if it's not in combat. Or you can use a Freezing Trap, Feign Death, and then throw the meat to tame the Panthara. WoW Petopia has the full guide on how to tame the new pets here, but if visual guides are more your thing, Alphariana also made a video for the optimal path.
Happy hunting!