Blizzard reminds players to not be jerks in Heroes of the Storm, bans several AFKers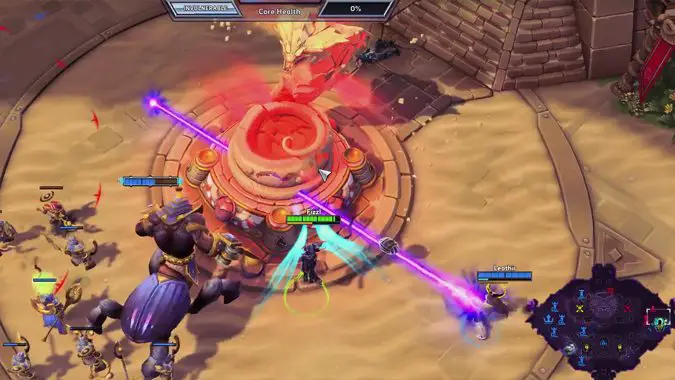 As we approach the release of Kel'Thuzad in The Nexus, it's worth noting that Blizzard recently proved they're not going to mess around with toxic players in Heroes of the Storm. Case in point, a recent ban-and-suspension wave aimed at players who ruin the game for the rest of their team.
The bans and suspensions were aimed at players who AFK, don't participate, or intentionally die — i.e., players who were making the game un-fun for at least four other players. This latest wave was announced earlier this month over on the official forums, and responses seem to be appreciative.
We've just issued a new round of account suspensions and bans for players who regularly go AFK, refuse to participate, or intentionally and repeatedly die during their Heroes of the Storm matches.
These actions were targeted at players whose in-game performance data, combined with high report volume, clearly shows a consistent lack of contribution to the majority of their matches. In this way, we're able to take regular and confident action against those who are intentionally harming the in-game experience for others.
Going AFK, refusing to participate, and intentionally dying are behaviors that ruin the experience for everyone else in a match and undermine the spirit of competition that's essential to Heroes of the Storm. Taking part in these actions will not be tolerated, and we will continue to suspend and ban players who do.
We'd like to thank those of you who use the relevant in-game reporting options when you spot these negative behaviors in your matches, and encourage you to continue doing so.
Thank you!
Sometimes, it can be tempting to throw a game when your team is very far behind, but Heroes of the Storm is a game known by all but IGN as one that can see a team come back from the jaws of defeat to win at the last minute. Not to mention, matches are generally pretty short, especially compared to other MOBAs.
So as the next Competitive Season, Kel'Thuzad, and an entire event surrounding his release all approach, it's worth remembering that it's better to just finish the game and move on — no matter how frustrating or one-sided it may feel. Throwing a game to save maybe 10 minutes is not worth the ban you could receive for doing so. Just say no!