Blizzard takes us behind the scenes of Overwatch's new Junkertown map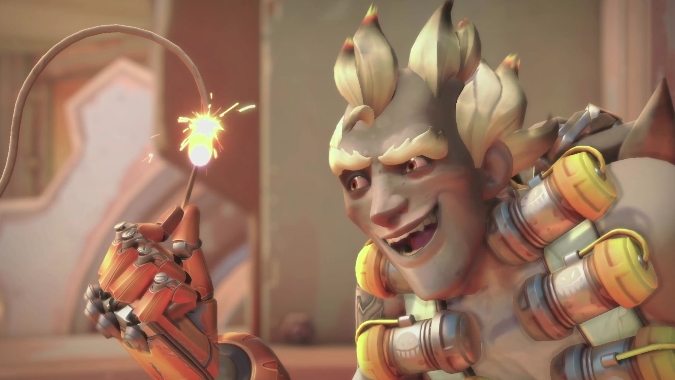 If you've been waiting patiently (or even impatiently) for Junkertown, Blizzard has decided to sharpen the edge of your anticipation with this new Behind the Scenes video for their upcoming map. In the video, we get a look at what the map entails. We also get a solid look at the lore behind its place in the world of Overwatch as well.
After the Omnic Crisis, the Australian government tried to make peace with the Omnics. Their efforts didn't sit well with those that fought the Omnics, including Mako Rutledge, a.k.a. Roadhog. How the Queen of Junkertown arose as a gladiator fighting in a primitive arena is also explored. They explain how she became ruler of this hobbled together Mad Max style kingdom built on the ruins of the Omnium.
The idea behind the map doesn't just come through in the lore, though. The team went out to a deserted town and recorded the sounds of an actual abandoned place in order to make the place sound authentic. Starting at Roadhog's farm, you move the payload into Junkertown proper. There, you get to explore the way the people who call the place home actually live before you head into the Scrapyard. This is Junkertown's arena, the place the Queen made her bones and rose to power. You have to survive and carry the payload through if you want to succeed.
It's worth watching this video just to get a sense for a brand new look at the Overwatch universe. And man, I hope we get the Queen as a playable hero at some point, she sounds badass.