New Cute But Deadly blind boxes coming October 10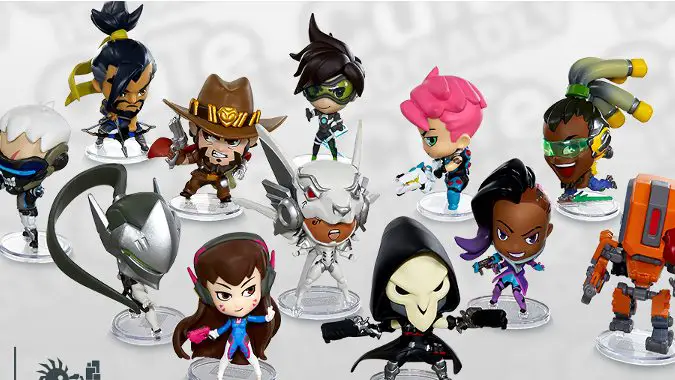 Today the Overwatch team announced a new set of twelve new toys in the Cute But Deadly blind box series on their Twitter. If you're into adorable collectibles, make sure your credit card is handy on October 10th because Series Three is ready to destroy your wallet.
The latest series offers some classic character models, like Zarya and McCree, plus some fun variant skins, like Omnic Bastion with his red cardinal Ganymede. It's unclear whether we're looking at the full line of toys, or whether there are some super secret ones to surprise the die hard collectors. Unlike the two previous series, which took characters from multiple Blizzard franchises, Series Three appears to only contain Overwatch heroes.
This is the part where I start yelling at kids to get off my lawn, but I don't get the appeal of blind boxes. I got really excited seeing the image the Overwatch social media team posted. Tiny D.Va is adorable and I'd love to buy her. However, because it's a blind box, I have a one in twelve chance to get her. Those aren't the best odds. I could always go to ebay, but man that's a lot of hoops to jump through for a cute hunk of plastic.
Even if you're a grumpy old lady like me, you may get one anyway if you're attending BlizzCon. The BlizzCon goody bag this year contains a Cute But Deadly Series Three blind box. If you watch Panser's video — spoiler alert — you can see teeny Zarya in action.