BlizzCon 2017: Pre-show Videos highlight cosplay, WoW year in review and more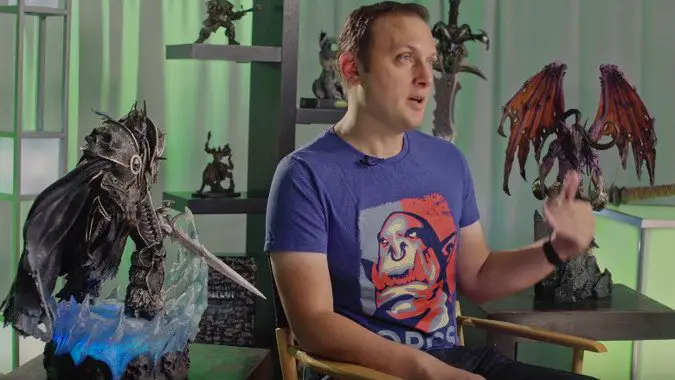 BlizzCon is still more than a month away, but that just means we're getting hyped. Blizzard is helping out with that hype with the BlizzCon 2017 pre-show. Some of the videos are free for all to watch, while others require you to be a Virtual Ticket holder to see them. Please note this is a continuing feature — there are 22 videos up so far with more coming as we close in on BlizzCon.
First up is the Developer Q&A about their first BlizzCon experiences. It's a fun video. Hearing Jeff Kaplan talking about how he was afraid no one was going to show up was pretty amusing. Apparently nobody was buying tickets until they put BlizzCon on the WoW launcher. The stories from the other devs were pretty great as well. And if you can't count on Samwise to yell "For the Horde" at some point, what can you count on?
The World in Warcraft 2017 Year in Review video is cool for a variety of reasons. First up, it's got Ion Hazzikostas which is always great. Secondly it goes over everything we've experienced in Legion, from the Broken Shore to Argus itself. They're going to try and keep utilizing the cohesive storytelling methods they developed in Legion going forward. We're also definitely going to see what's next for WoW at BlizzCon. Technically he doesn't say we'll get an expansion announcement, just that we'll get to see what they've been working on. I mean, I sure hope it's an expansion announcement.
I'm certainly not taking the fact that Ion is sitting between an Arthas and an Illidan statue to mean we're getting a Lich King themed expansion next year. Because that would be amazing and therefore I'm afraid to think too much about it.
There are also two Virtual Ticket exclusive videos to watch on the site. The Advanced Cosplay series is up to Episode 3, and Blizzard artist Luke Mancini appears in The Artist's Journey. If you've got the Virtual Ticket, you get additional goodies to check out. You can keep watching for more videos on the site, as more will be posted as we get closer to BlizzCon. Are you looking forward to what's next?