If Overwatch were a Pokemon game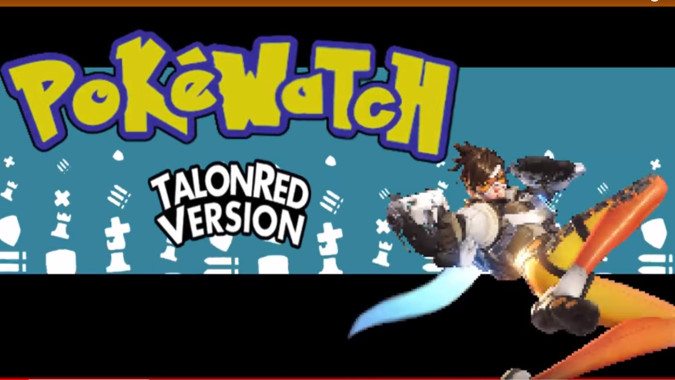 There's something about Overwatch that makes people imagine it as other games. I have theories about this. Many of them come down to the mode of game. A team shooter isn't the best way to deliver story, and Overwatch has a very deep cast and setting that seems to cry out for more exploration. But whatever the reasons are, it's a simple fact that people keep coming up with mashups between Overwatch and other games. And this one feels almost inevitable.
YouTuber iDeViL360 sat down and created what is a pretty tongue in cheek mashup between Overwatch and the Pokemon series. I was never a big Pokemon fan, mainly because it felt to me like it took the stuff I liked out of JRPG's and preserved the stuff I didn't like as much, like endless wandering monster encounters, and then added a collection mechanic that is frankly programmed to enslave you. No, seriously, once you get started on it there's no escape and that's the same reason I avoid pet battles in WoW — that rush is beyond addictive and I know I'd never escape it. So kudos to iDeViL360 for, I believe, capturing those elements of the franchise. I laughed pretty hard at the scene of endless Hanzos hiding in the grass and Professor Junk's clear avarice.
There's affection for both games here and more, with blink-and-you'll-miss-them jokes that will reward a fast pause button. Mercy as the Nurse Joy stand-in objecting to you skipping her dialogue, Reaper as a representative of 'TalonRed' who comes off as a fusion of his Overwatch self and a member of Team Rocket, Roadhog as your rival — it's all there. It definitely pokes fun at both franchises, but that's okay: we're all aware that these games have their foibles. I felt bad for D.Va at the beginning, though — from what I understand her damage is pretty good nowadays.
I honestly am glad this game doesn't actually exist. I doubt some of my friends would ever be seen again if it did.