BlizzCon 2017: You will get more character slots in Battle for Azeroth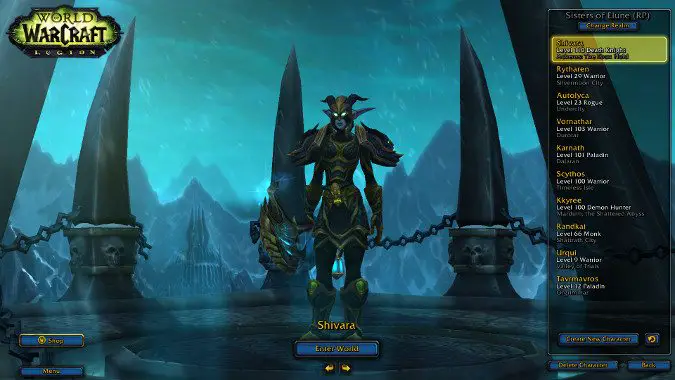 People want more character slots per realm. How do I know this? Is it just my intuition? My vast and terrible arcane knowledge of the World of Warcraft player base? My sharp and penetrating insight?
No, it's because it was a question asked at the World of Warcraft Live Q&A session today. And the answer was yes. Yes, Virginia, there will be new character slots per realm in Battle for Azeroth. The developers said that with Allied Races coming to World of Warcraft, they didn't want players to feel forced to delete characters on the realms they play on just to make a new character once they'd unlocked their allies. And I think that's a good call.
No word yet on if they're also going to raise the character limit — at present, the character limit is 50. Adding six new character slots per realm means you won't have to delete characters from your home realm to make room for characters from an Allied Race, but it won't fix your issue if you're at 50 characters already and you want six more Warriors to make sure you have a Warrior of every possible playable race, now will it?
Not that I know anyone who has that problem. Still, if you were worried your bank alt might be in trouble, you can at least relax about that — the coming of up to six more races will not force you to clear room on your favorite realm.