BlizzCon 2017: Overwatch World Cup, HGC, WCS, Arena Championship esports recap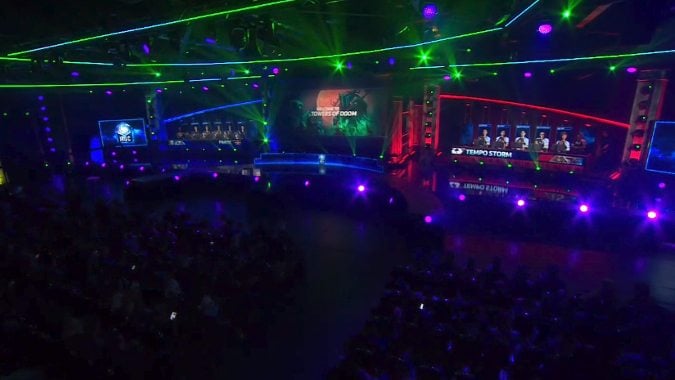 In addition to new information from all our favorite games, there were also some amazing esports events at BlizzCon 2017. Here's a quick recap of all the action that occurred this weekend in Anaheim.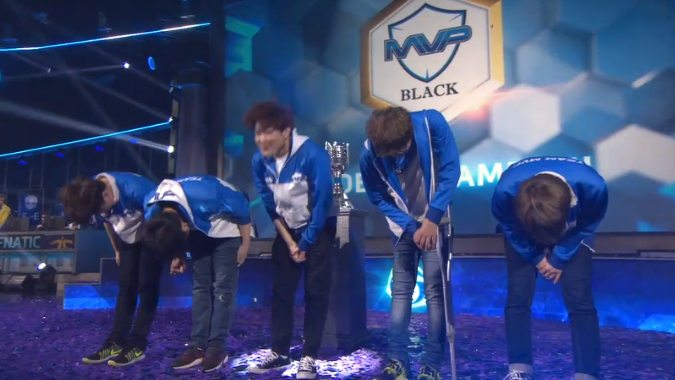 Heroes of the Storm
It was a bit of a letdown for North America fans of Heroes of the Storm esports, as all three teams from the region were knocked out immediately. Team Expert made it to the final four, taking out their EU counterpart Dignitas to do it. MVP Black took out Expert easily to make the final match. Fnatic met Ballistix in an epic rematch of last year's BlizzCon finals, and Fnatic took out their former rivals.
The finals between Fnatic and MVP Black was also a rematch from last year. Fnatic knocked out MVP Black before taking on Ballistix in the final. MVP picked a cheeky triple tank comp for game one with only Abathur for DPS, and were punished for it with a Fnatic win. In game two, MVP Black drafted a much safer global soak comp to snowball their way to their first win. Li Ming resets took game three in favor of MVP Black. On game four, Fnatic drafted an interesting comp, with Ana as a solo support but a fairly solid Gorge Stitches and Medivh. MVP Black drafted to counter that combo to clinch the final win they needed to claim the win.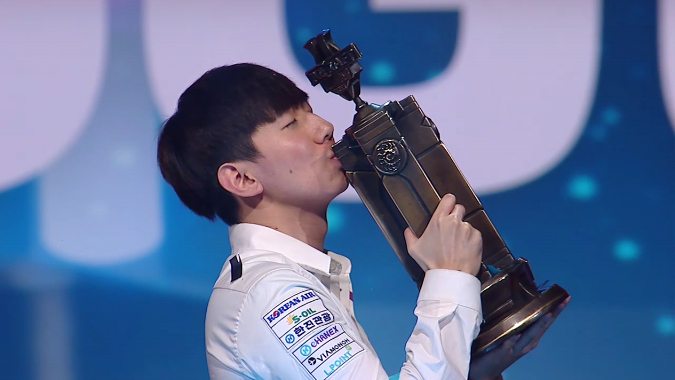 StarCraft 2
Either way this one went, it was a heartbreaker. Rogue had the underdog story to end all underdog stories, barely even qualifying for the championship at all with a performance through the bracket frequently described as miraculous. SoO, by contrast, consistently appears on the championship finals stage — appears, not wins. SoO has gotten second place at so many championships it's a meme in the StarCraft community, and he desperately wanted a win to finally break his silver streak.
The two players started out even, trading games up until game four. At that point the score was even, but game three was the last one soO won. The newcomer Rogue stole away yet another trophy from soO. At least he'll still have the memes.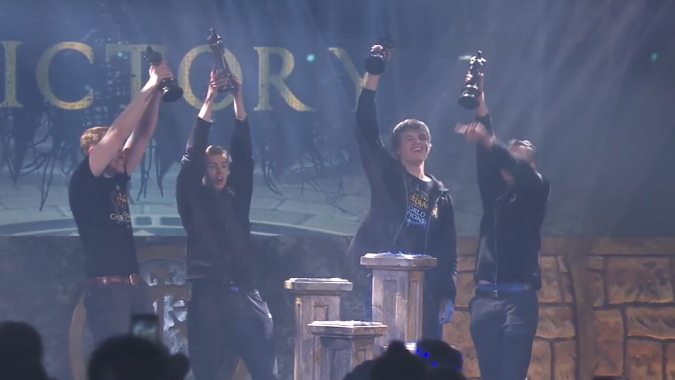 World of Warcraft
It was a pretty foregone conclusion that we'd see a Method versus Method final series in the Arena World Championship this weekend. Both teams were on track, with both dominant enough in their group to earn a first round bye. However, Panda Global knocked out Method: Triforce, and then ABC knocked out Method: Synergy, making for a shocking final match up.
Panda Global started with a fairly standard comp, with a Shaman, a Marksman Hunter, and a Havoc Demon Hunter. ABC used a non-standard comp featuring an Arcane Mage to take game one. ABC also took game two with a ton of burst and a surprise swap onto Panda Global's healer. Both teams made a swap for game three. Panda Global changed their Demon Hunter for a Druid, while ABC swapped from a Druid healer to a Priest. ABC completely destroyed Panda Global's Hunter in the opening skirmish, putting them up three to zero. ABC swapped back to their Druid healer for the final game. It went all the way to 36% dampening before ABC sealed the deal and clinched their championship win.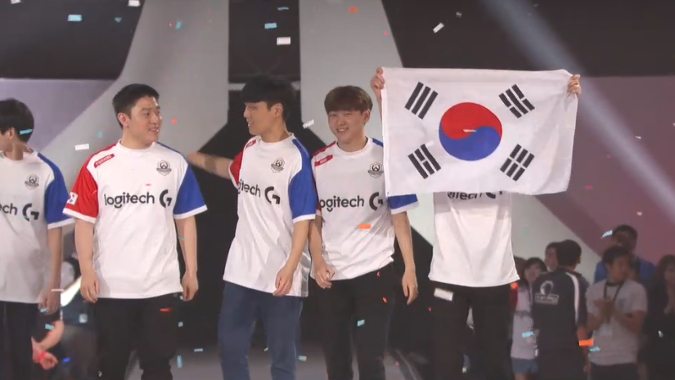 Overwatch
The Overwatch World Cup was one of the most well-attended esports events Blizzard has ever held. On Twitch alone, viewer numbers peaked at over 225,000 on Friday and 203,000 on Saturday. That peak on Friday happened during the hotly contested match between South Korea and the USA, which the USA finally ended up losing. South Korea also took out France in order to get to the final match. On the other side of the bracket, Canada took out Australia and then Sweden to punch their ticket.
The final match, Canada versus South Korea, was a surprisingly close final series. They took Hanamura to a third round, for instance. In the end South Korea was victorious, but Canada's tank player xQc took the crown of MVP of the event.
For esports fans, the real draw might have been the new observer UI. The team colors and more steady camera work made this competition a joy to watch.