Do hybrid characters make you more likely to try new roles?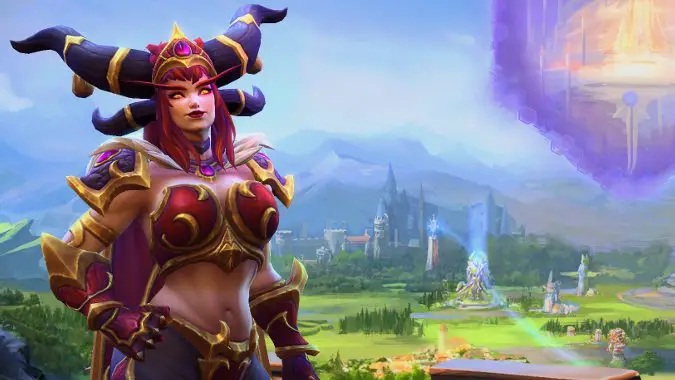 Alexstrasza recently hit the Nexus, and Moira will be joining the live Overwatch roster in the near future. Both of them — the latter especially — are technically Support characters, but both of them also can dish out a bit of damage if need be. And while both Heroes of the Storm and Overwatch have plenty of other Support characters who can also do damage, the introduction of both of these characters so close to one another got me thinking.
I don't typically play Support characters, but the fact that each one is, in my mind, a "hybrid" has absolutely made me more open to doing so. Moira literally has to deal damage in order to maintain her healing, and Alexstrazsa's Fire Within talent that provides a heal when she hits enemies with Flame Buffet creates a great cadence of Gift of Life healing, Flame Buffet damaging, back to Gift of Life healing. Heck, even when it comes to World of Warcraft, having Discipline as my alt spec has made me more likely to do low-difficulty dungeon runs as something other than Shadow (but don't tell Rachelle that).
What I'm getting at here is, I appreciate when Blizzard adds hybrid-style Support characters. I'm more comfortable playing something closer to my normal DPS niche, and the mix of healing and damage is, frankly, a lot of fun. Based on the responses I've seen in my — admittedly limited — circle, I'm pretty sure I'm not alone in that sentiment.
But maybe I am! That's what I'm here to find out today. Do hybrid characters — whether that be hybrid tanks or hybrid healers — make you more likely to try something outside your normal DPS role? Or if you're someone who mains a tank or healer, do you appreciate the chance to do something different, or would you rather stick to something that's purely focused on whichever of those roles you prefer?