WoW
Dec 5, 2017 4:00 pm CT
Blizzard highlights fan art and stories from WoW's 13th anniversary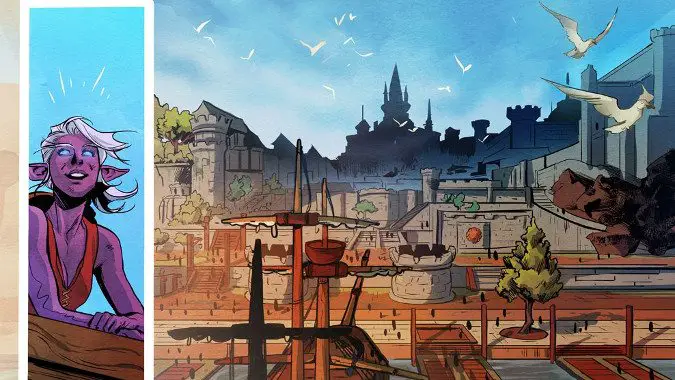 The folks at Blizzard realize that we were all new once, and that we all made mistakes along the way. Case in point: The epic story of how I spent an actual hour fighting Murlocs in Elwynn because I didn't know that mobs would leash and that you could actually run away from them. I honestly assumed that you just had to keep fighting until everything was dead, and I didn't understand that as a low-level Warrior I was killing them so slowly that I kept getting respawns. Even after several deaths, I kept trying.
These stories, sometimes embarrassing and sometimes really touching, make up this particular celebratory gesture in honor of WoW's 13th anniversary. See, as part of the 13th anniversary celebration, Blizzard asked for actual player stories, looked them over, and then got some really awesome artists in the community to illustrate some in comic form.
For example, there's the Forsaken Mage who defeated her enemy only to be killed by a frog — told by Erica and illustrated by well-known community artist Faebelina. Then there's the story of a young Night Elf making her first trip to Stormwind drawn by Nick Robles. All of these are fun injections of pure nostalgia for the way WoW was when we were all noobs, whenever that happened to be for you.
I personally love Bruce and Lacey Brannon's story of a young Priest who didn't know that Soulbound items could be taken off again once you put them on. He thought Soulbound meant forever, and it's something we could all have done when we didn't know any better. And that, to me, sums up the parts of World of Warcraft I still enjoy remembering to this day.
Head over to the official site and celebrate WoW's 13th Anniversary with some funny, poignant, and nostalgic stories of the game and how we all played it.