New Winter Wonderland Overwatch comic: Yeti Hunt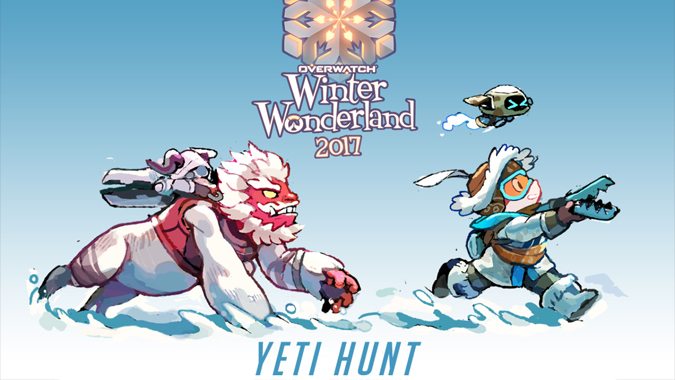 A new holiday Overwatch comic has arrived! Yeti Hunt is a lighthearted little short featuring Mei, Snowball, and gorilla-turned-yeti Winston on the peaks of Nepal. The comic features a script by Robert Brooks, and cheerful illustrations by artist Onemegawatt. Yeti Hunt is shorter than Overwatch's usual comic offerings, and it doesn't really focus on current lore. Instead, it's just a breezy little dialogue-free romp that reflects Overwatch's current winter event. Much like Mei herself, it's short, sweet, and perfectly adorable.
Unfortunately, it's not really heavy on story. Don't get me wrong, I like Yeti Hunt just fine — I love all of Overwatch's comics. But when I think back to last year's comic, Reflections … well there's a stark difference between the two titles. With all the activity this year, including Doomfist's explosive arrival on the scene in July, I was hoping for something a little more substantial. What's everyone up to now? Is Reaper doing the same lurking-in-alleyways we saw last year, or is he hanging out with Doomfist? Is Pharah visiting her father again? And did Tracer find a good present for Emily?
We may not have any answers to those questions this year, but Yeti Hunt is sweet. The Madefire version is pretty great this time around, and worth checking out. I love the art style, it sort of makes me want to see what an Overwatch children's book would look like. I don't know if that's in the cards for the future, but they should at least consider it. The world could always use more heroes after all — so why not start them while they're young? You can read Yeti Hunt in full over on the official Overwatch site, or check out the incredibly adorable motion comic version of the story courtesy of Madefire.