Do you want to see the Allied Races unlocked early?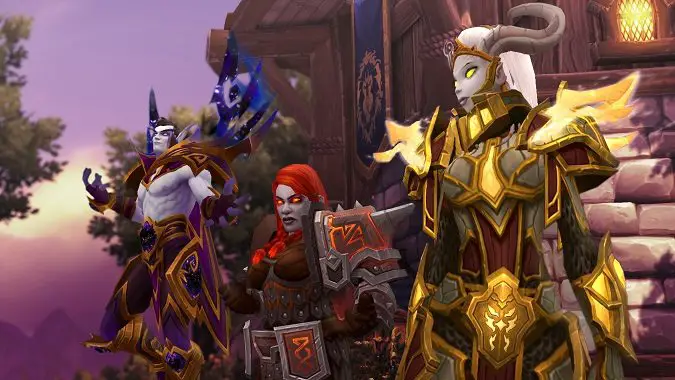 Something strange is going on with the 7.3.5 PTR patch. A big feature of the upcoming Battle for Azeroth expansion, playable Allied Races, has shown up and details have been datamined from the PTR. The BlizzCon announcement for this feature made it sound like this would be part of Battle, but then why wouldn't it be part of the expansion beta? Given that it's showing up in the 7.3.5 PTR implies that it may be coming much sooner. And I'm here for it.
The appeal of Allied Races lies in leveling them as alts. That's not something you're going to want to do when Battle for Azeroth first launches. Launch time is for mains. Alts are for later in the expansion. Which makes now a perfect time to release them.
I haven't played WoW since before BlizzCon. I wasn't planning on resubbing until the new expansion launches (or when the pre-patch arrives). But if Blizzard made Allied Races available in the near future, combined with older zones dynamically scaling to level and leveling improvement coming with 7.3.5, I would absolutely come back earlier. I mean, just look at this heritage armor you get for hitting max level with each Allied Race. Plus, it looks like only four of the six Allied Races currently have information available in the 7.3.5 PTR. This would still leave you two more (one for each faction) to unlock when the expansion launches.
Do you want to be able to play Allied Races early? Do you think all this PTR information is a sign we'll see them sooner rather than later? Is leveling a new alt something you're interested in doing, now that we're nearing the end of Legion? Or do you have enough to do until Battle launches (hopefully later this year)?